TSMC, Hon Hai continue momentum in morning trading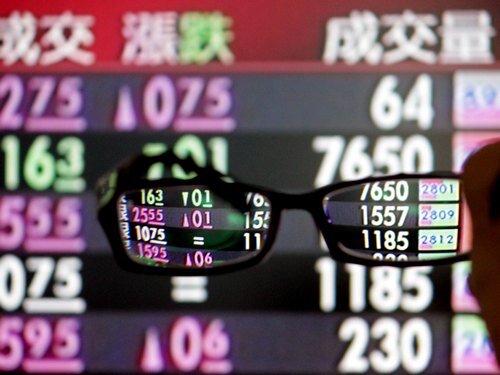 Taipei, Nov. 5 (CNA) Shares of contract chipmaker Taiwan Semiconductor Manufacturing Co. (TSMC) and iPhone assembler Hon Hai Precision Industry Co. continued their uptrend Tuesday morning, sending the index higher, dealers said.
TSMC shares has benefited from optimism over its efforts to develop advanced technology processes and keep its lead over its peers, while Hon Hai shares have been help by bargain hunting because of its relatively low valuation, dealers said.
As of 12:03 p.m., TSMC, the most heavily weighted stock in Taiwan, had risen 0.65 percent to NT$309.00, off a high of NT$309.5, while Hon Hai had added 0.56 percent to NT$89.50, off a high of NT$90.4.
Boosted by TSMC and Hon Hai, which have the highest market capitalization of any stocks on the Taiwan Stock Exchage, the market's benchmark index, the Taiex, was up 0.33 percent at 11,594.55.
TSMC shares got a boost early after its American depositary receipts hit a record high overnight in the United States as investors expected its advanced 7 nanometer process to help it get more orders and boost profitability, dealers said.
Its market capitalization reached NT$8.03 trillion several times during the morning, up from NT$7.96 trillion at the close of trading Monday, after hitting the day's high of NT$309.50 multiple times.
Hon Hai shares were helped by bargain hunters, and when they reached a high of NT$90.40 in the first three minutes of trading, it temporarily pushed the company's market cap to NT$1.25 trillion.
Foreign institutional investors were net buyers of Hon Hai shares for a 16th consecutive session in a row Monday.
As of Monday, foreign institutional investors owned a 42.99 percent stake in Hon Hai. Compared with a 78.58 percent stake held by foreign investors in TSMC, there has been room for foreign investors to raise their stake in Hon Hai, analysts said.
Hon Hai has scheduled an investor conference for Nov. 13 to detail the third quarter results and give fourth quarter guidance. Many investors have high hopes that the debut of the latest iPhone 11 series will boost Hon Hai's fourth quarter shipments.