Central bank said to intervene to cap U.S. dollar fall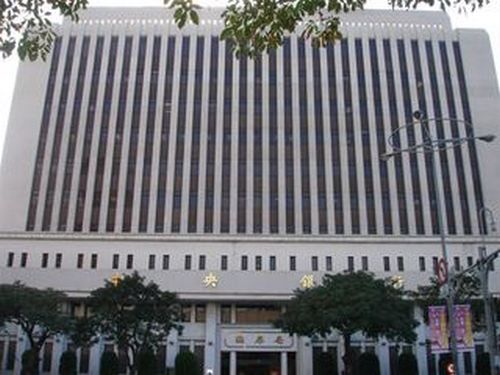 Taipei, Oct. 18 (CNA) The local central bank stepped into the foreign exchange market Friday to limit the U.S. dollar's depreciation against the Taiwan dollar at a time of continued foreign funds inflow, according to dealers.
Nevertheless, the U.S. dollar dipped to a more-than one year low to close at NT$30.611 against the Taiwan dollar, down NT$0.070, or 0.23 percent, after coming off an earlier low of NT$30.575.
During the trading session, the U.S. dollar moved between NT$30.575 and NT$30.685 before the close. The greenback's closing level was the lowest since Oct. 1. 2018, when the currency ended at NT$30.556 against the Taiwan dollar.
This week, the U.S. dollar closed down NT$0.239, or 0.77 percent, against the Taiwan dollar.
The U.S. currency faced heavy downward pressure soon after the local foreign exchange market opened Friday as traders took cues from a move by leaders in the European Union to unanimously on Thursday approve a Brexit deal with Britain, which eased fears over an adverse impact on the global economy, the dealers said.
In the morning session, selling in the U.S. dollar continued as foreign investors kept moving funds into the region on the back of the EU's approval of the Brexit deal, while the strength of the Chinese yuan, which rose 0.71 percent against the U.S. dollar at one point, gave more support to the Taiwan dollar, the dealers said.
In addition, gains enjoyed by the South Korean won, which the Taiwan dollar follows closely, also placed more pressure on the U.S. dollar in the morning session, the dealers added.
However, the central bank jumped into the market then in a bid to lessen the weakness of the U.S. dollar, amid concern that a rising Taiwan dollar will hurt the country's global competitive edge, they said.
The intervention by the central bank was even more apparent in the afternoon session, they added.
After a quarterly policymaking meeting held in late September, Central Bank Governor Yang Chin-long (楊金龍) told reporters that the bank found that a large volume of foreign funds was remitted into the local foreign exchange market in certain periods of September, so it stepped in to prevent wild fluctuations in the Taiwan dollar.
While the central bank has said it always respects market mechanisms, Yang said it is also the bank's job to intervene in an appropriate manner to maintain market order.
The dealers said that as long as foreign investors continue to remit funds into the region, it is possible that the central bank will make its presence felt again to prevent the Taiwan dollar from rising too much to boost the country's outbound sales.