Largan net profit soars over 30% sequentially in Q3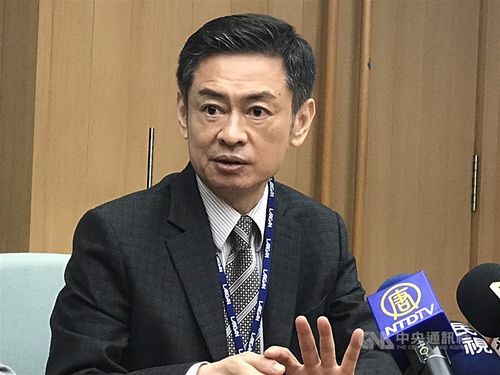 Taipei, Oct. 10 (CNA) Taiwan-based Largan Precision Co., a supplier of smartphone camera lenses to Apple Inc., saw its net profit for the third quarter soaring more than 30 percent from the second quarter, with market analysts attributing the growth to the peak-season effect, as well as the debut of the latest iPhone models.
As Apple accounts for about 40 percent of Largan's total sales, the better-than-expected sales of the iPhone 11 series launched by the U.S. consumer electronics giant in September, gave a boost to the Taiwanese supplier's shipments in the July-September period, analysts said.
In an investor conference held Wednesday, which was closely watched by many investors, including foreign institutional investors, for more clues about the effects of the new iPhones, Largan reported that its net profit for the third quarter rose about 30.76 percent to NT$8.57 billion (US$276 million) with earnings per share of NT$63.85, compared with NT$48.84 in the previous quarter.
In the third quarter, Largan posted consolidated sales of NT$18.48 billion, up 31 percent from the second quarter and up 13 percent from a year earlier.
Apple unveiled its new iPhones -- high-end models the iPhone 11 Pro and 11 Pro Max and the cheaper iPhone 11 -- to replace the iPhone XS, XS Max and XR, which were launched in September 2018. Global sales of the new devices began Sept. 20.
The 5.8-inch Organic Light-Emitting Diode (OLED) iPhone 11 Pro, featuring Apple's new triple camera lenses, carries a starting price of NT$35,900, while the 6.5-inch OLED iPhone 11 Pro Max model sells at a base price of NT$39,900, according to the Apple Taiwan website.
The more affordable 6.1-inch LCD iPhone 11 starts at NT$24,900, NT$2,000 cheaper than its predecessor, the iPhone XR.
The upgrade in hardware specifications in the new iPhones helped Largan, which boasts the lead over its peers in high-end smartphone camera lens development, to secure a large amount of orders from Apple, while Apple's pricing strategies also boosted sales of the new iPhone, which in turn benefited its suppliers, including Largan, analysts said.
In the third quarter, lenses of 20 megapixels or more, which command a higher profit margin, accounted for 20 percent-30 percent of Largan's total sales, lenses with 10 megapixel lenses made up 50 percent-60 percent and 8 megapixel lenses represented 10 percent-20 percent of the total, the company said.
However, Largan booked about NT$785 million in foreign exchange losses in the third quarter, or its net profit would have risen further at a time of weakness in the Chinese yuan, which depreciated about 4 percent against the U.S. dollar in the three month period.
Despite the increase in net profit, Largan's gross margin -- the difference between revenue and cost of goods sold -- in the third quarter fell to 69.1 percent, down 0.49 percentage points from the second quarter.
The company said the decline in gross margin largely reflected a reduced yield rate caused by production of new products.
In the first nine months of this year, Largan's net profit hit NT$20.17 billion, up 13 percent from a year earlier, with EPS of NT$150.37, compared with NT$133.38 over the same period of last year.
Largan CEO Adam Lin (林恩平) said in the investor conference that he expects the sales growth momentum to continue into October, as the comapny's production capacity has been fully utilized on solid demand.
To meet rising demand from its clients, Largan has acquired land for the construction of a new plant, which is scheduled to start production in 2023, Lin went on.
For the time being, Lin said, Largan will try to boost its yield rate and production efficiency in a bid to further improve its bottom line.