TSMC Q3 sales beat expectations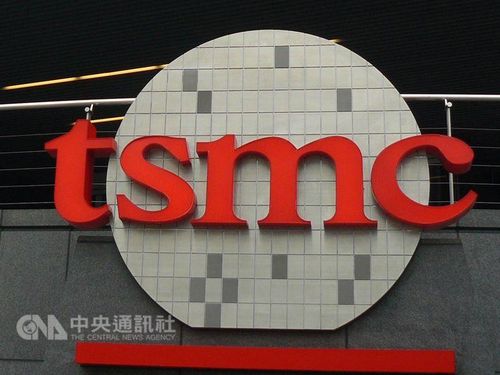 Taipei, Oct. 9 (CNA) Taiwan Semiconductor Manufacturing Co. (TSMC), the world's largest contract chipmaker, on Wednesday reported sales for the third quarter of this year that beat the company's previous forecast with market analysts attributing the strong showing to peak season effects.
In a statement, TSMC said it posted NT$293.05 billion (US$9.45 billion) in consolidated sales for the July-September period, up 21.6 percent from the previous quarter, which went beyond the company's guidance given in mid-July, when sequential growth of about 18 percent was expected.
The third quarter sales also set a quarterly record for the company beating the previous high of NT$289.77 billion in the fourth quarter of last year, data released by TSMC showed.
At an investor conference held in mid-July, TSMC anticipated that sales growth momentum in the third quarter would be boosted by solid demand for high-end smartphones during the peak season.
The company also said its efforts at developing chips used in high performance computing devices, the Internet of Things and automotive applications would also drive its sales higher in the quarter.
Analysts said orders placed by TSMC's major clients, such as Chinese integrated circuit designer HiSilicon Technologies Co., Taiwanese IC designer MediaTek Inc., American IC chip supplier Advanced Micro Devices Inc. (AMD), and U.S.-based consumer electronics giant Apple Inc., made a major contribution to the chipmaker's sales growth in the three month period.
In September, TSMC's consolidated sales totaled NT$102.17 billion, down 3.7 percent from a month earlier but up 7.6 percent from a year earlier. Despite the month-on-month fall, TSMC still managed to generate sales of more than NT$100 billion in September, pushing the third quarter figure past the earlier estimate.
In the first nine months of this year, the company posted NT$752.75 billion in consolidated sales, up 1.5 percent.
At the investor confidence, TSMC stuck to its earlier forecast that sales for 2019 will grow "slightly" from a year earlier.
The chipmaker has scheduled an investor conference for Oct. 17 to detail its third quarter results and give guidance on the fourth quarter, while analysts anticipate global demand will remain strong to push up TSMC's sales further in the current quarter.
The company released its third quarter sales data after the local equity market closed.
TSMC shares fell 1.57 percent to close at NT$282.00 Wednesday on the Taiwan Stock Exchange, where the benchmark weighted index fell 1.16 percent after a plunge on Wall Street in the wake of a move by Washington to expand its blacklist to include more than 20 Chinese companies ahead of high-level trade talks with Beijing set to start Thursday.