Confidence in Taiwan economy weakens in September: poll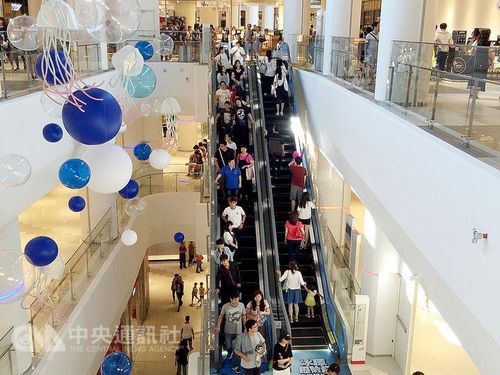 Taipei, Sept. 21 (CNA) Confidence in Taiwan's economy weakened further in September as trade friction between the United States and China continued to concern markets, according to a survey released by Cathay Financial Holding Co.
Citing the survey conducted Sept. 1-7, Cathay Financial said 46.5 percent of respondents thought the local economy was doing worse than six months earlier, while 19.4 percent thought it had improved.
That translated into an optimism index for current economic conditions of minus 27.2 in September, down from minus 14.8 in August, the survey found.
The economic optimism index for the next six months also fell from minus 16.2 in August to minus 22.5 in September, the survey indicated.
Although leading local economic indicators which gauge economic conditions over the next three to six months moved higher in July for the seventh consecutive month, confidence in the local economy was still hurt by the U.S.-China trade dispute as well as weaker manufacturing activity in the U.S.
The National Development Council, the top economic planner in Taiwan, is scheduled to release leading economic indicators and the composite index of monitoring indicators for August next week.
The fall in confidence was also reflected in a decline in the optimism index for the job market over the next six months, which fell from minus 26.1 to minus 31.9 in September, according to the survey's results.
The optimism index for the purchase of big ticket items, such as cars and homes, fell to minus 0.1 in September from positive 2.8 in August, while the index for durable goods purchases fell from minus 15.4 to minus 17.4, the survey showed.
Amid weakening confidence in the local economy, the optimism index for Taiwan's stock market fell from minus 15.9 in August to minus 16.3 in September as global trade disputes made many investors more cautious, Cathay Financial said.
The index gauging investors' appetite for risk in their investments also moved lower, down at minus 5.7 in September from minus 2.2 in August.
Respondents to Cathay Financial's September survey pegged Taiwan's 2019 economic growth at 2.2 percent on average, compared with a 2.1 percent increase expected in a similar poll in August, but still shy of the government's forecast of 2.46 percent in August.
The survey collected 16,912 valid online questionnaires from clients of Cathay Life Insurance and Cathay United Bank, which are 100 percent owned by Cathay Financial.