Hon Hai expands investment in Vietnam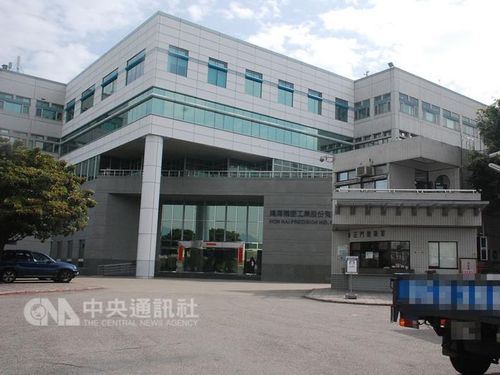 Taipei, Aug. 14 (CNA) Taiwan-based manufacturing giant Hon Hai Precision Industry Co. has acquired a 100 percent stake in a Vietnamese company for US$25.10 million, a move analysts see as an attempt to steer clear of the trade friction between the United States and China.
Hon Hai, better known as Foxconn on the global market, said in a statement Tuesday that it has acquired electronic component manufacturer Competition Team Technology (Vietnam) Co., Ltd. through subsidiary Foxconn Singapore Pte. Ltd. as a long-term investment.
Hon Hai's Hong Kong-listed subsidiary FIH Mobile Limited also plans to expand production capacity in Vietnam.
FIH Mobile, a mobile phone assembler, has operated in Vietnam since purchasing a factory there in 2016, and it has said previously that many of its clients want it to ship their goods from the facility to avoid tariffs the U.S. has placed on goods shipped from China.
According to a recent Saigon Times report, Hon Hai was considering setting up an TV screen assembly facility occupying a 10 hectare plot in Quang Ninh province in northern Vietnam.
It was expected to initially invest an estimated US$40 million in the facility.
Hon Hai has continued to expand its presence in the country. According to a supplier list released by Apple Inc., Hon Hai, the world's largest contract electronics manufacturer, has set up a factory in Vietnam to manufacture Apple products.
In addition, Hon Hai subsidiary FIT Hon Teng Precision, focused on optoelectronics development, bought a stake in Vietnam-based New Internconnect Technology in October 2018 for NT$4 billion, giving it new capacity in addition to its production base in Bac Giang.