Taiwan wireless equipment maker to hike production in Philippines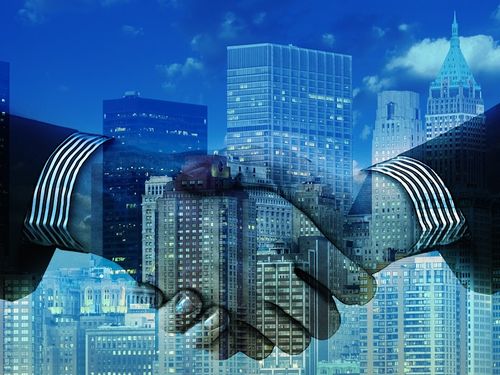 Taipei, Aug. 13 (CNA) Sercomm Corp., a Taiwan-based wireless network and broadband equipment supplier, will increase the ratio of its global production in its factory in the Philippines and lower the ratio in China amid escalating trade friction between the United States and China, Investor.com.tw reported Tuesday.
In an investor conference, according to the report, Sercomm President James Wang (王煒) said his company has set up a third production site in the Philippines after one in Taiwan and another in China, and is planning to raise the weighting of the Southeast Asian country in its global production to 30 percent from the current 20 percent.
The Philippines factory went into operation in the second quarter of this year, the report said.
China will account for 50 percent of Sercomm's total production, down from the current 60 percent, while Taiwan's weighting is expected to remain unchanged at 20 percent, Wang said in the report.
Echoing Wang, Sercomm Chairman Paul Wang (王伯元) said in the Investor.com.tw report that due to demand from its clients to offset the impact of the Washington-Beijing trade dispute, the company is reallocating its global production resources.
Earlier this month, U.S. President Donald Trump threatened that Washington will impose a 10 percent tariff on an additional US$300 billion-worth of Chinese goods, scheduled to take effect Sept. 1, in a third round of tariffs against China. The tariffs could rise to 25 percent in the future.
In the report, James Wang said it seems that major economies around the world are escalating their tariffs against their trading partners, a trend that is likely to continue, so that suppliers like Sercomm, which has a global reach, should have strategies in place to diversify production.
Following its third production base in the Philippines, James Wang said, Sercomm is studying the feasibility of opening a fourth and even a fifth production site on its global manufacturing map, which could be realized next year.
Currently, Sercomm's major markets include North America, Europe and the Asia-Pacific region, and James Wang said the company has set its sights on markets in Latin America, Southeast Asia, India and the Middle East, and expects to see meaningful sales generated from these new markets, starting later this year.
Sercomm has poured funds into new value-added technologies such as small cells that improve smartphone signals, commercial Internet communications equipment, smart energy management, smart medical care and the mobile Internet of Things, James Wang said.
In the investor conference, Sercomm reported that it posted NT$180 million (US$5.71 million) in net profit, up more than 30 percent from a year earlier, with earnings per share (EPS) of NT$0.73, on the back of an improving product mix.
In the first half of this year, Sercomm registered NT$390 million in net profit, up 21 percent from a year earlier, with EPS of NT$1.6, and its gross margin -- the difference between revenue and cost of goods sold -- stood at 13 percent, up 4.7 percentage points from a year earlier.