Confidence in local economy improves in May: survey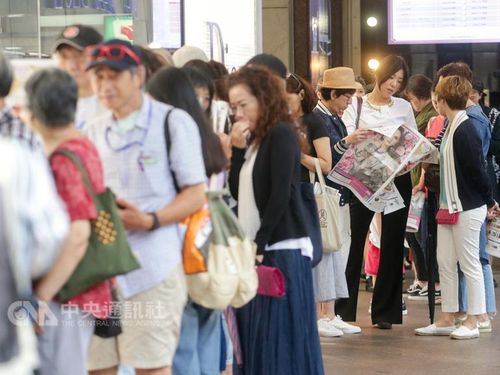 Taipei, May 26 (CNA) Local confidence in Taiwan's economy picked up in May on the back of improving data in the government-compiled leading economic indicators and an increase in the local manufacturing purchasing managers' index (PMI), according to Cathay Financial Holding Co.
In a survey of its clients conducted by Cathay Financial in the first week of May, 27.7 percent of the respondents said the local economy improved from six months earlier, while 30.3 percent said the economy fared worse from six months earlier.
The figure translated into a rise in optimism about the current economic conditions, as reflected in the optimism index, which rose to minus 2.6 in May from minus 10.4 in April.
In addition, an economic optimism index for the next six months also grew to minus 0.8 in May, up from minus 6.6 in April, the survey indicated.
The better sentiment toward the local economy in Cathay Financial's survey came after the latest index of leading indicators released by the National Development Council (NDC) pointed to an increase for the third consecutive month in March.
The NDC will release the April data next week.
Moreover, the latest PMI, which stood at 51.7, returned to expansion mode in April for the first time in six months, which also made the survey respondents more upbeat about the local economy.
With sentiment toward the local economy improving, respondents also appeared more optimistic about Taiwan's job market over the next six months. The optimism index for employment rose to minus 21.1 in May from minus 26.8 in April, the survey found.
The optimism index for the current labor market also rose to minus 21.5 in May from minus 26.5 in April, according to the survey.
Meanwhile, the optimism index for the local stock market improved to minus 6.6 in May from minus 10.7 in April, while the index gauging investors' appetite to take risks rose to minus 3.2 from minus 4.1.
Despite the more upbeat mood in the local equity market, investors remained bothered by trade frictions between the United States and China, which could move global financial markets, including Taipei, Cathay Financial said.
It added that respondents pegged Taiwan's 2019 gross domestic product (GDP) growth at 2.2 percent on average, unchanged from a similar survey in April.
The expectations came close to the latest forecast made by the Directorate General of Budget, Accounting and Statistics, which said Friday that Taiwan's GDP will grow 2.19 percent, a downgrade of 0.08 percentage point from an earlier estimate of 2.27 percent made in February.
The results of the survey, conducted from May 1 to 7, were based on 14,187 valid online questionnaires filled out by clients of Cathay Life Insurance and Cathay United Bank, which are 100 percent owned by Cathay Financial.