Returning Taiwanese firms to bring back NT$100 billion in 2019: MOEA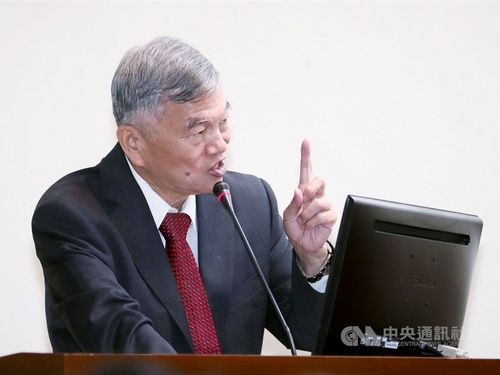 Taipei, May 20 (CNA) The overseas-based Taiwan companies that have pledged a total NT$288.4 billion (US$9.24 billion) in investments when they return home are expected to pour at least NT$100 billion into the domestic economy before the end of the year, Economic Affairs Minister Shen Jong-chin (沈榮津) said Monday.
At a legislative hearing, Shen said the investments by returning Taiwanese companies seeking to sidestep the trade war between the United States and China will also create new jobs and boost the local economy.
The 55 Taiwanese companies that so far have pledged to bring back a total NT$288.4 billion in investments will create about 28,500 new jobs in Taiwan, he said, citing estimates by his ministry.
In January, the Ministry of Economic Affairs (MOEA) put forth an incentive package to encourage overseas-based Taiwanese companies, particularly those in China, to return home.
The incentives include better access to bank loans, a simplified process for recruiting migrant workers, and services tailored to the companies' needs.
So far this year, the pledges by overseas-based Taiwanese companies have already topped a 2019 goal set by the government to encourage NT$250 billion worth of investment by such entities, according to the MOEA.
As a result, the government has raised the 2019 goal to NT$500 billion, with the confidence that would be realized, as another 50 companies have also applied to return, Shen said.
He said investments of NT$100 billion by returning Taiwanese companies will enter the economy this year, driving up economic growth, and the other NT$400 billion will be invested over the next three years.
Taiwan's gross domestic product is likely to show at least a 2 percent growth in 2019, the highest among the Asian Tigers -- Taiwan, Hong Kong, South Korea and Singapore, the latest forecast by IHS Markit.
In mid-February, the Directorate General of Budget, Accounting and Statistics (DGBAS) revised its growth forecast for Taiwan's 2019 GDP from 2.41 percent to 2.27 percent, citing weakening global demand. The DGBAS is expected to update its forecast later this month.