HTC incurs Q1 loss as smartphone business continues to struggle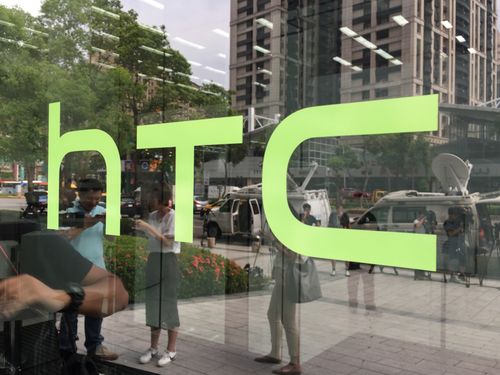 Taipei, May 14 (CNA) Taiwan-based smartphone brand HTC Corp. incurred a net loss in the first quarter as its main product line continued to struggle in the face of intense competition in the global smartphone market.
In a statement released Monday, HTC said it posted a net loss of NT$2.46 billion (US$79.35 million) for the quarter and a loss per share of NT$2.98, somewhat improved a NT$5.27 loss per share in the previous quarter.
Analysts said that although HTC has been in the virtual reality market since 2015, revenues from that product line have not been able to offset sustained losses in its smartphone business.
Despite the first quarter loss, HTC did see its gross margin, which reflects the difference between revenue and cost of goods sold, improve to 14.7 percent in the January-March period from 8 percent the previous quarter because of efforts to improve its product mix.
It was the fifth consecutive quarter in which HTC reported a sequential increase in gross margin.
Last year, HTC posted a net profit of NT$12 billion and earnings per share of NT$14.72, compared with a net loss of NT$16.91 billion and a loss per share of NT$20.58 in 2017, ending three straight years of losses.
The profit was largely the result, however, of the one-time gains from the disposal of its smartphone ODM assets to Google Inc. that generated an EPS of NT$25.70 in the first quarter of 2018.
HTC then fell back into negative territory in the following three quarters, and the first quarter of 2019 was no different.
After booking its first net profit in four years, HTC has proposed issuing a cash dividend of NT$0.38 per share for its earnings in 2018 after zero payouts in the previous three years.
The proposed NT$0.38 cash dividend per share translates to a payout ratio of only 2.58 percent, a relatively low level for profitable companies listed on Taiwan's stock exchange.
Commenting on the low payout ratio, analysts suspected HTC wants to retain funds for research and development in technologies such as VR, Blockchain and 5G technology, areas the company has targeted for growth in the future.
Shipments of the Vive Focus Plus, the latest VR headset model, has started in April. The Vive Focus Plus, an upgraded version of the standalone Vive Focus, is equipped with two "6 degrees of freedom" (6DoF) controllers and targets business customers.
In addition, HTC announced over the weekend that its second Blockchain phone -- the Exodus 1s -- will hit store shelves in the third quarter of this year.
As for 5G, HTC unveiled in February a first-of-its-kind 5G mobile smart hub, which serves up to 20 users at once as a mobile hub that can stream TV shows and movies from different apps.