Economics minister meets with U.S. trade officials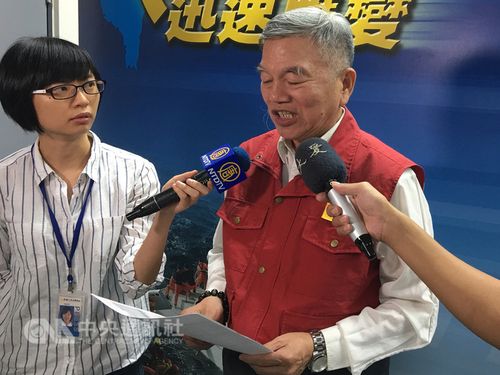 Taipei, Sept. 13 (CNA) Minister of Economic Affairs Shen Jong-chin (沈榮津) met with United States trade officials Thursday at his office, discussing a wide range of trade and investment issues.
Prior to the meeting with the U.S. delegation headed by Acting Assistant U.S. Trade Representative for China Affairs Terrence J. McCartin, Shen said the two sides would discuss bilateral trade and economic issues, while seeking to further strengthen cooperation during the meeting.
Asked if he would ask the U.S. to grant a tariff exemption for imports of Taiwan's steel and aluminum products, Shen said that would depend on how the discussions progressed.
As of press time, the Ministry of Economic Affairs had not released any information about the meeting.
American Institute in Taiwan (AIT) spokesperson Amanda Mansour confirmed that the U.S. delegation in Taiwan led by AIT Washington, includes personnel from Office of the United States Trade Representative, as well as the U.S. Departments of State, Commerce and Agriculture.
"They are here in Taipei for discussions on the full range of trade and investment issues of importance to both sides," Mansour said.
Asked about official talks under the Trade and Investment Framework Agreement (TIFA) between Taiwan and the U.S., which have been stalled since October of 2016, Taiwanese officials indicated that bilateral working-level talks are ongoing and communication is smooth.
Meanwhile, the AIT spokesperson said "we currently have no updates on the timing of the next meeting of the TIFA Council."
AIT represents U.S. interests in Taiwan owing to the lack of diplomatic relations between the two nations.