More flights to be affected by Typhoon Maria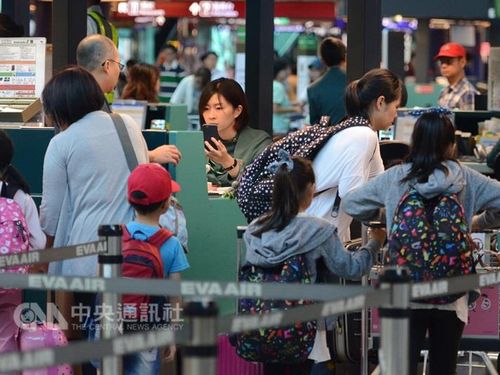 Taipei, July 10 (CNA) Typhoon Maria had led to 299 international flights being canceled and 24 delayed as of Tuesday evening, and Taiwanese carriers said more flights would be affected the following day.
Budget carrier Tigerair Taiwan said it was canceling flights IT200, IT240, IT241, IT301, IT302, IT303, IT214 and IT215.
Far Eastern Air Transport (FAT) said it was canceling most of its domestic flights, except for flights FE8025, FE027, FE028, FE8026, FE8828, FE071, FE072, FE3355, FE3059, FE3356, FE3060, FE1059, FE1060, FE085, FE086, FE087, FE088, FE8095 and FE8096.
Among the operating flights, flights FE027 and FE028 will be delayed.
On international flights, flight FE190 will be delayed, while flights FE109 and FE110 will be canceled, it said.
Mandarin Airlines said all its flights between Taipei Songshan Airport and Taitung will be called off.
EVA Airways has produced a chart for passengers' reference at https://booking.evaair.com/flyeva/EVA/B2C/flight-status-erc.aspx? lang=en-global&cmstitle=erc-note1&date=20180710-20180712&airport= TPE%2fTSA%2fRMQ&Orderby=&reqtime=&ACTCODE=
Uni Air passengers can also find related information at https://www.uniair.com.tw/uniweb/News_Page.aspx?ANNID= 201807101839327415&Language=en-us
China Airlines had not issued any alert as of press time, but advised passengers to check its website constantly for any flight changes.