HTC shares plunge on layoff plan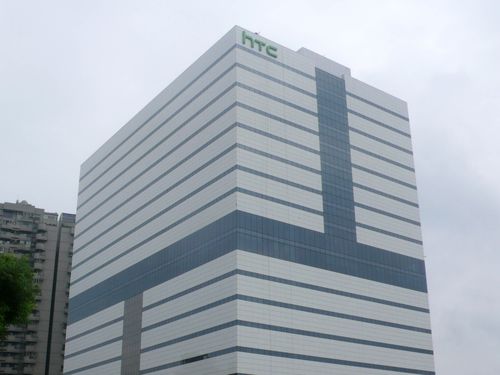 Taipei, July 3 (CNA) Shares of Taiwan-based smartphone vendor HTC Corp. took a beating in Taipei on Tuesday morning after the company announced a day earlier that it will lay off about a quarter of its workforce by the end of September.
"The layoff plan told investors that HTC will only depend on cuts in operating costs to maintain its bottom line instead of seeking more sales from its core smartphone business to turn a profit," MasterLink Securities analyst Tom Tang said.
"The workforce cut made many investors nervous as HTC does not seem to have a strategy to help itself in the saturated global smartphone market," Tang said.
As of 11 a.m., shares of HTC had shed 4.95 percent to NT$53.80 (US$1.76) with 7.98 million shares changing hands on the Taiwan Stock Exchange, where the weighted index was down 0.06 percent at 10,771.98.
HTC issued a statement Monday evening saying it will lay off 1,500 employees to optimize the company's resources through a "strategic adjustment of its workforce."
The 1,500 employees who will be affected are part of the company's manufacturing operations in Taiwan, and the layoffs are scheduled to be completed by the end of September, HTC said.
According to HTC, it had about 6,450 employees worldwide as of June, meaning that it plans to let go of about a quarter of its entire workforce.
"HTC turned a profit in the first quarter of this year on the back of one-time gains from the disposal of its smartphone ODM assets to Google," Tang said.
"The cut in its workforce is expected to prevent the first quarter earnings from being eroded, which will allow the company to be profitable this year."
In the first quarter, HTC posted a net profit of NT$21.1 billion, compared with a net loss of NT$9.8 billion in the previous quarter, with earnings per share of NT$25.70.
The first quarter results ended an 11-quarter losing streak, but excluding the one-time non-core business gains from the sale, HTC's core business still incurred first quarter operating losses of NT$5.2 billion.
In 2017, HTC incurred a net loss of NT$16.91 billion and a loss per share of NT$20.58, the highest since it listed on the Taiwan Stock Exchange in March 2002.
At an annual general meeting held last week, HTC Chairwoman Cher Wang (王雪紅) told shareholders who complained of heavy losses the company had incurred that she has faith HTC will be profitable for 2018 as a whole.
She said the company was intensifying its efforts in developing emerging technologies such as virtual reality, augmented reality, 5G, artificial intelligence and blockchain, which is a platform for digital transaction records.
"Although HTC is intensifying efforts in developing emerging technologies, it is too early to say when these efforts will pay off," Tang said. "Moreover, many investors can't figure out what HTC is doing on the so-called new technologies.
"It was no surprise that HTC shares moved lower today. But since the company's book value per share still stands at around NT$66, its share price could soon obtain some technical support," Tang said.