Fubon Financial shares up after fundraising plan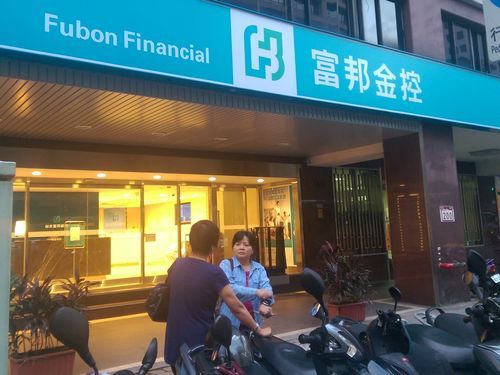 Taipei, Nov. 29 (CNA) Shares of Fubon Financial Holding Co., a top Taiwanese financial group, moved higher Wednesday morning after it announced a plan to raise NT$40 billion (US$1.33 billion) to strengthen its financial structure and support future investments.
The stock's gains gave support to other stocks in the financial sector and the broader market, dealers said.
As of 11:50 a.m., shares of Fubon Financial had gained 0.81 percent to NT$49.75, with 8.05 million shares changing hands, outperforming the broader market, which was up 0.07 percent at 10,714.57.
The financial sector was up 0.17 percent.
"Fubon Financial shares attracted buying as investors seized on the fundraising news as a reason to buy the stock," MasterLink Securities analyst Tom Tang said.
"Investors here moved to pick up bargains after heavy selling in the past two sessions because of Wall Street's strong showing overnight."
The Dow Jones Industrial Average soared more than 200 points to a record high on Tuesday amid optimism over the passage of a tax reform bill by the U.S. Senate.
"Despite Fubon Financial's upturn, the stock could face downward pressure as it moves closer to its nearest point of technical resistance at around NT$52.00," Tang said.
"With the broader market still in consolidation mode, Fubon Financial shares could trade between NT$49.00 and NT$52.00 in the near term."
In a statement released on Tuesday, Fubon Financial said its board of directors approved a proposal to issue up to 667 million preferred shares at a tentative price of NT$60 to raise NT$39.99 billion, making it the largest fundraising initiative in Taiwan's financial sector this year.
Under the plan, Fubon Financial will pay dividends at a rate of up to 8 percent on the preferred shares, and while the shares will not have a maturity date, the company said it will start to buy them back seven years after they are issued.
Fifteen percent of the planned preferred shares will be reserved for Fubon employees, 75 percent will be for existing shareholders and 10 percent will be opened to the public for subscription, the company said.
Proceeds from the share sale will be used as working capital and to strengthen its financial structure by helping the company maintain its capital adequacy ratio above 120 percent, well above the minimum requirement of 100 percent, Fubon Financial said.
The timetable for the stock issuance has yet to be decided, and the move still requires regulatory approval, according to the company.
Fubon Financial is scheduled to hold an investor conference after the stock market closes on Wednesday at which it is expected to offer more details about the fundraising plan.
The planned share sale comes after the financial conglomerate issued NT$36 billion in Class-A preferred shares in 2016.