Taiwan's air cargo business forecast to remain strong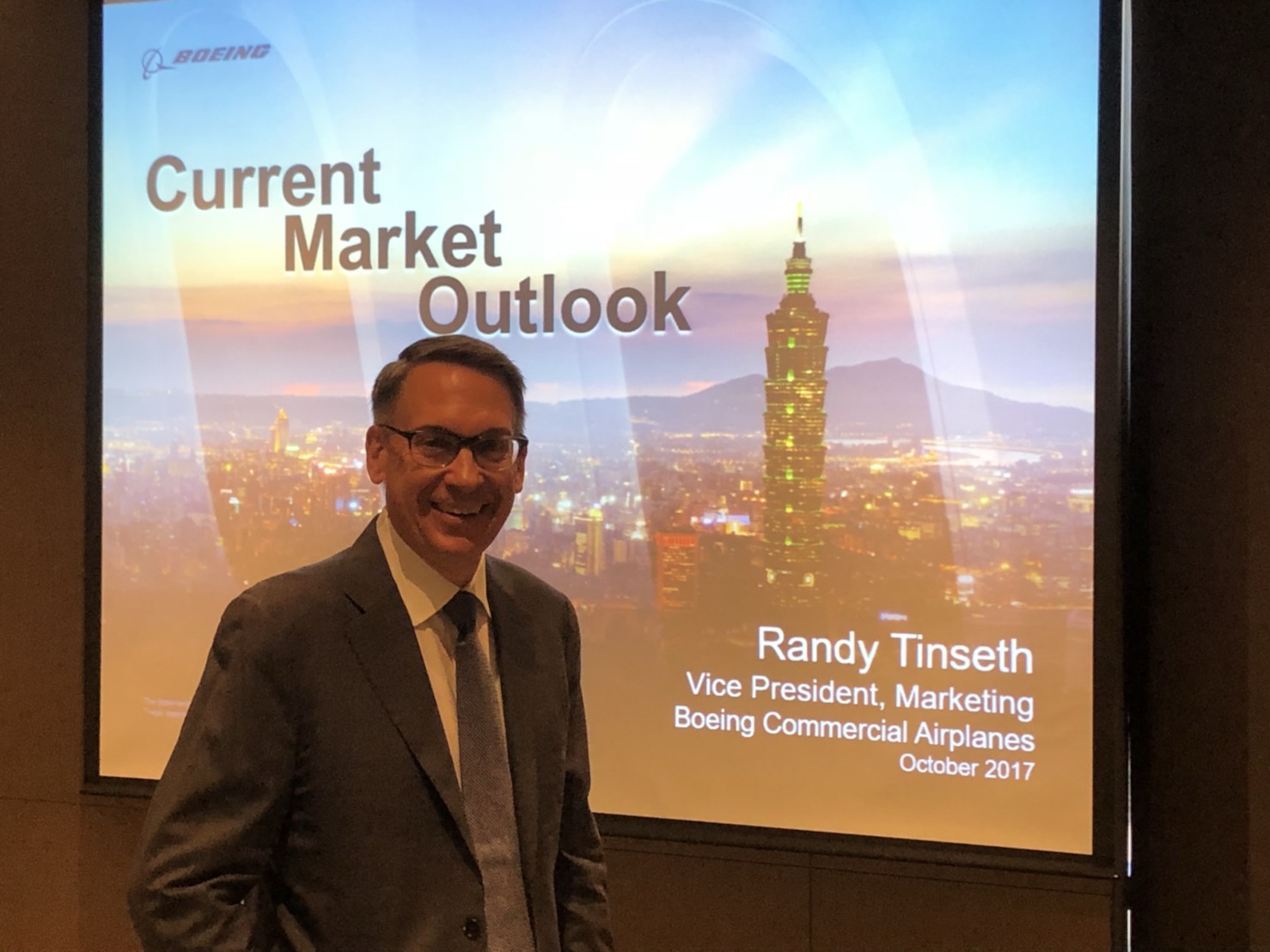 Taipei, Oct. 11 (CNA) Taiwanese airlines saw a surge in air cargo business in the first eight months of the year and the momentum is likely to continue, thanks to a stronger global economy, a Boeing executive said Wednesday.
With the rapid growth of global air cargo traffic, the profitability of the market in Taiwan has rebounded significantly, said Randy Tinseth, vice president of marketing for Boeing Commercial Airplanes, at a news conference in Taipei to unveil Boeing's 20-year market outlook for Northeast Asia.
He said world air cargo traffic surged 9.2 percent year-on-year in the first eight months of 2017, compared with 3.6 percent for the whole of 2016.
"The air cargo market experienced its strongest first-half performance since the 2010 global financial crisis," Tinseth said.
Amid such a global trend, Taiwanese carriers are doing well, with China Airlines (CAL) and EVA Airways reporting growth of 21.7 percent and 6 percent, respectively, in revenue tonne kilometers (RTK) in the first eight months of the year, he said.
Cargo business usually accounts for 20-30 percent of an airline's revenue, Tinseth said, adding that the worldwide air cargo industry is likely to remain strong amid a resilient global economy.
He said that between 2010 and early 2017, Boeing analysts were talking about economic growth with respect to recovery from the downturn in 2008 and 2009.
"They now believe that the recovery is behind us, and we now are in the time of an economic expansion," Tinseth added.
He forecast that Northeast Asia will sustain an average annual economic growth rate of 1.2 percent over the next 20 years, which will help drive an average 2.2 percent growth of passenger traffic through to 2036.
The passenger traffic sector is also likely to be supported by a significant increase in low-cost carriers in the region and an uptick in the number of new markets served, Tinseth said.
Meanwhile, he declined to comment on whether Boeing has been in contact with StarLux, a Taiwanese airline that is being established by former EVA Airways Chairman Chang Kuo-wei (張國煒).
StarLux said earlier this year that it was looking at Airbus A321neos, A350s, A350-1000s, and Boeing 787s and 777Xs to start its fleet by the end of 2017.