Damage to nuclear reactor component may threaten power supply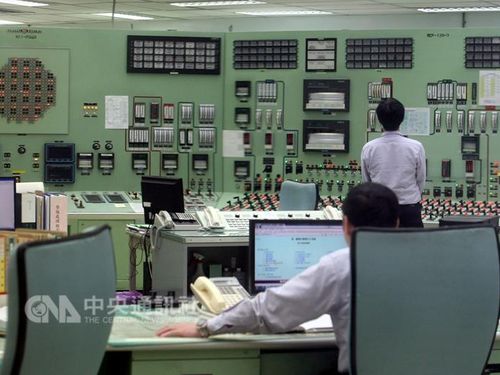 Taipei, May 5 (CNA) State-run Taiwan Power Co. (Taipower) may face a tougher-than-expected challenge this summer in keeping the electricity supply stable after a reactor part at its third nuclear power plant suffered damage during annual maintenance late last month.
The control rod drive shaft used with the plant's No. 2 reactor accidentally dropped inside a guide tube during checks on April 26, damaging the internal components of the tube, Taipower spokesman Lin Te-fu (林德福) said Thursday evening.
To ensure the control rod tube assembly continues to function normally, the company has decided to replace the deformed components, Lin said.
The accident did not prompt any concerns of radioactive leaks at the plant in Pingtung County in southern Taiwan because it happened when the fuel rods were not in the reactor, Lin said.
But the needed repairs to the control rod tube assembly may affect the utility's plan to complete the overhaul by May 20 and be ready to run at full capacity to help meet power demand during peak summer months, he said.
"It will be a challenge," Lin said in answering a question on whether Taipower will be able to keep up with electricity demand this summer.
Taiwan has three active nuclear power plants, each with two reactors, but only the No. 1 reactor at the third plant is currently operating at full capacity.
The No. 1 reactor at the first nuclear power plant in New Taipei's Shimen District has been shut down since December 2014 when a broken connecting bolt was discovered in a fuel bundle during annual maintenance checks.
The No. 2 reactor at the first nuclear power plant is currently running at reduced capacity so that it can continue to supply electricity until June 10, when it will be shut down for maintenance.
The No. 1 reactor at the second nuclear power plant in New Taipei's Wanli District, meanwhile, was shut down on Nov. 30, 2016 for maintenance and also because its fuel pool was full.
It has yet to receive a response to its application to expand the fuel pool to resume operations.
As for the No. 2 reactor at the second nuclear power plant, it has been offline since May 2015 when it shut down unexpectedly.
The Legislative Yuan has instructed the Atomic Energy Council (AEC) to submit a safety report before the reactors can be reactivated, but approval may be held back by the incumbent government's opposition to nuclear power.
According to Taipower, the No. 2 reactor at the third nuclear power plant has an installed capacity of 951 megawatts and accounts for 2.8 percent of the utility's total operating power reserves.
Taipower has predicted that it will operate with a relatively low 6.99 percent operating reserve in late May.
If the damaged part of the No. 2 reactor at the third nuclear power plant can't be fixed by then, the utility's operating reserve will drop to 4.19 percent, a level at which an alert is issued.
(By Huang Li-yun and Elizabeth Hsu)ENDITEM/ls