7 Taiwanese banks approved to provide Apple Pay services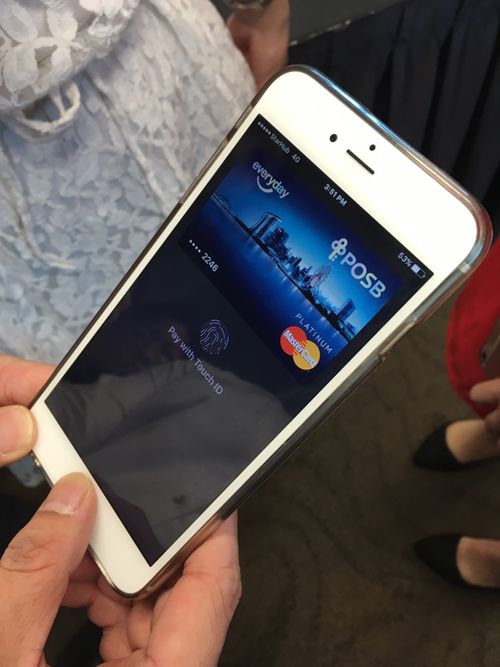 Taipei, March 4 (CNA) Seven banks in Taiwan have obtained the greenlight from the Financial Supervisory Commission (FSC) to provide the services of Apple Pay, a mobile payment and digital wallet mechanism from Apple Inc.
The first round of the banks approved by Taiwan's top financial regulator, the FSC, to provide the services in Taiwan, are: Taipei Fubon Commercial Bank, Cathay United Bank, E. Sun Commercial Bank, Taishin International Bank, CTBC Bank, First Commercial Bank, and Union Bank of Taiwan, the FSC's Banking Bureau said.
Apple announced in early February that it will provide Apple Pay services in Taiwan soon, while no exact launch date has been set.
Except First Bank, the other six banks were on Apple's seven-bank list for the U.S. consumer electronics giant to launch the Apple Pay services in Taiwan in an initial stage.
The FSC is still reviewing the application filed by Standard Chartered Bank, which has been on the Apple initial bank list, the bureau said.
As of the end of January, the seven banks approved by the FSC to provide the Apple Pay services had issued 25.38 million credit cards which were used in the local market, accounting for more than 62 percent of the total 40.48 million credit cards in Taiwan, according to the FSC.
But the bureau said that it remained unknown when Apple Pay will be available in Taiwan since it will depend on how Apple will work with these banks. The bureau reminded consumers that they should have an understanding about whether the credit cards issued by the seven banks will be able to be used under the mobile payment mechanism.
Apple Pay was introduced on the global market in September 2014, allowing contactless payments via iOS apps.
Consumers in Taiwan will be able to use their iPhones or Apple Watches, with touch ID authentication, to make payments, Apple said.
It said shoppers will simply need to place a finger on the Touch ID sensor and hold the iPhone within an inch of the contactless reader to make a purchase.
When using the Apple Watch, buyers will need to double-click the side button and hold the display within an inch of the contactless reader, then wait for a gentle tap that signals completion of the purchase, according to the website.
Taiwan will become the 14th location to have the Apple Pay system, after the United States, the United Kingdom, Canada, Hong Kong, Australia, China, France, Russia, Switzerland, New Zealand, Spain, Singapore and Japan, according to Apple.