Emirates plane with LA Dodgers livery to make flight to Taiwan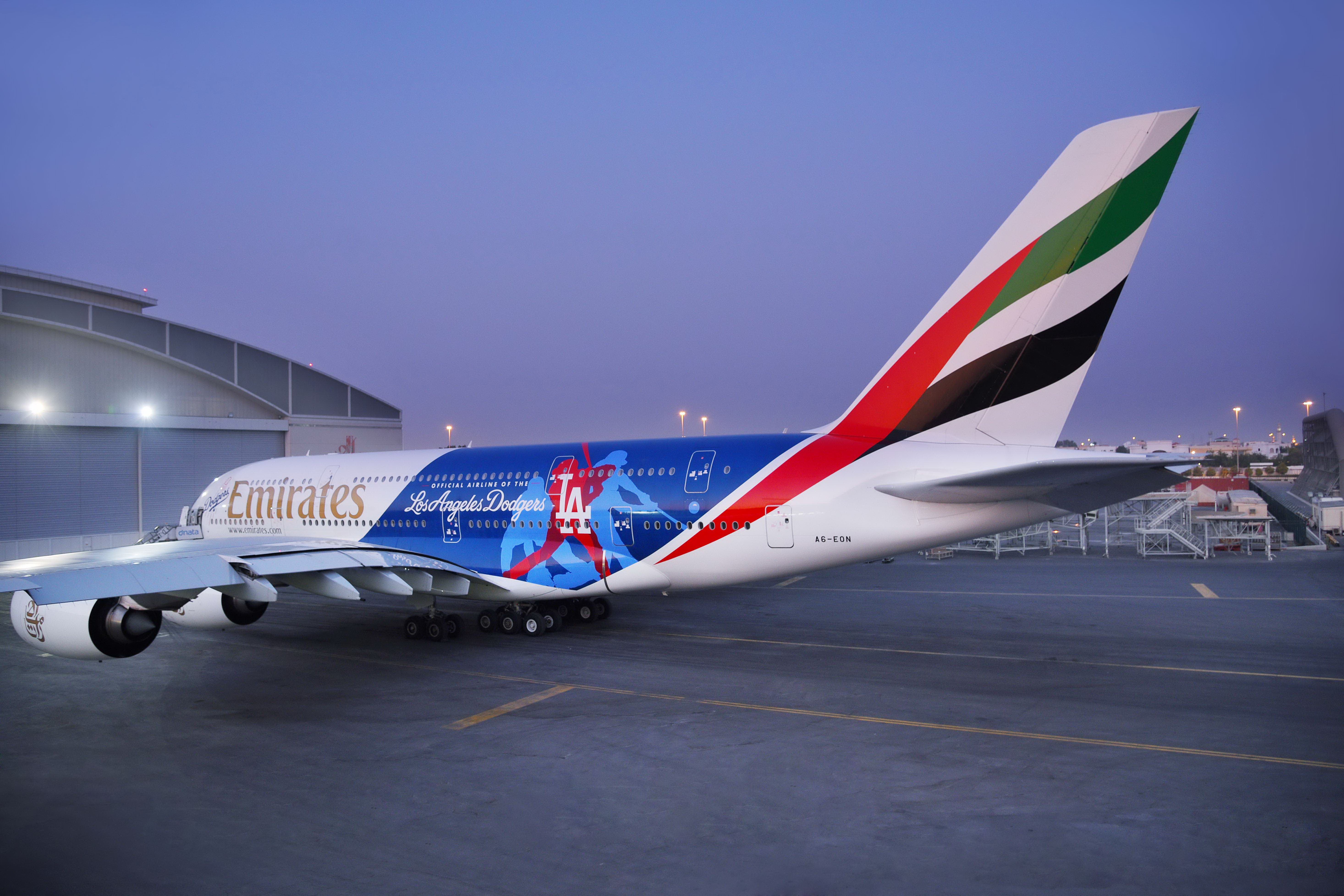 Taipei, Feb. 16 (CNA) Emirates airline said Thursday that it will fly a special aircraft, an Airbus A380 emblazoned with the livery of the Los Angeles Dodgers, into Taiwan on Saturday in celebration of its third anniversary in the Taiwan market.
It will be the special aircraft's first flight to Asia, Emirates said, adding that it will arrive at Taiwan Taoyuan International Airport on Feb. 18 at 4:50 p.m. and remain until midnight Feb. 20. The airline's first flight on the Dubai-Taoyuan route was on Feb. 10, 2014.
As part of its anniversary promotion, Emirates said, it is inviting people in Taiwan to take photos of the aircraft and upload them to their Facebook pages to gain a chance of winning a model of the plane, signed by Dodgers Captain Adrian Gonzalez and Manager Dave Roberts.
Emirates has listed the full details of the promotion on its Facebook fan page.
(By Lee Hsin-Yin)ENDITEM/pc