Taiwan to revoke Uber's operating license by mid-August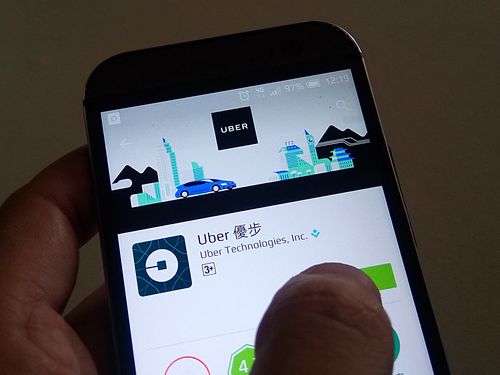 Taipei, Aug. 2 (CNA) The Ministry of Economic Affairs' Investment Commission said Tuesday that it will revoke Uber's operating license by mid-August because the license is being used for a purpose other than the business for which it was issued.
Uber applied for a license to operate as an "information service" provider in Taiwan, but instead has been running a passenger car service -- a business that is not open to foreign enterprises, the Investment Commission said, citing information received from the Ministry of Transportation and Communications (MOTC).
Uber has been providing a passenger car service without legal permission, in violation of the Statute for Investment by Foreign Nationals, an official from the Investment Commission said.
In accordance with the law, therefore, the Investment Commission will revoke Uber's operating license by mid-August, the official said.
Uber will be free to later appeal the decision or apply for administrative litigation.
Uber Technologies Inc., a private enterprise that provides a smartphone application to connect drivers with people who need car rides, gained approval in July 2013 to begin operations in Taiwan.
Shortly after the company launched its business in Taiwan in 2013, however, it began racking up fines for violations ranging from operating an illegal ride-sharing service to publishing false advertisements.
To date, Taiwan authorities have issued fines of NT$62 million (US$1.92 million) against Uber, according to transportation officials.
The presence of Uber in Taiwan has also been strongly opposed by local taxi drivers, who staged a protest in Taipei in July, calling for heavier fines against the company and a revocation of its operating license.
Members of the Taxi Driver Labor Unions ROC and other drivers' groups complained that Uber was competing unfairly with them and hurting their business, which they said had fallen 20-30 percent since Uber began operating in Taipei.
At the time, the Investment Commission said it would seek information from the transportation ministry and make a decision within a month on whether to revoke Uber's operating license.
(By Huang Chiao-wen and Elaine Hou)ENDITEM/pc