High Speed Rail to increase service during Lunar New Year holiday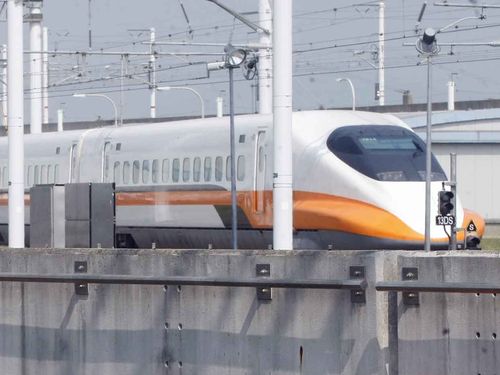 Taipei, Feb. 16 (CNA) Taiwan High Speed Rail Corp. (THSRC) said Monday that it will schedule extra trains during the Lunar New Year holiday to cater to the large number of travelers expected during the six-day period.
The bookings for its train services on Tuesday and Wednesday indicate high demand, on the southbound route in particular, the THSRC said.
Additional trains, therefore, will be operating on those days to take people home for their New Year's Eve celebrations, the railway company said.
The extra service will start Tuesday afternoon, with four high speed trains departing from Taipei and stopping at all stations -- Banciao, Taoyuan, Hsinchu, Taichung, Chiayi and Tainan -- en route to Zouying in Kaohsiung, the THRSC said.
The four extra trains will depart Taipei at 1:24 p.m., 2:24 p.m., 6:24 p.m. and 8:24 p.m., respectively, on the two-hour trip to Kaohsiung. They are coded 2665, 2773, 2775 and 2777, the railway company said.
On Wednesday, Chinese New Year's Eve, one additional train coded 2665 will depart Taipei at 11:24 a.m., stopping at all of the stations on the southbound route, it said.
There will be no reserved seats on the extra trains, which means that passengers can sit where they wish, or stand if there are no available seats, the THSRC said.
The Chinese New Year holiday runs from Feb. 18-23 this year.
(By Wang Shu-fen and Frances Huang)enditem /pc