High speed rail could go bankrupt if restructuring fails: minister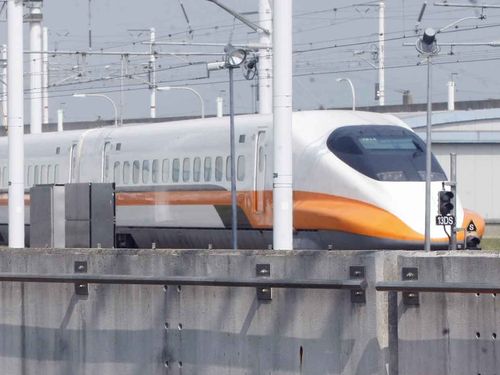 Taipei, Oct. 23 (CNA) Taiwan High Speed Rail Corp. (THSRC) could face bankruptcy by the end of this year if a plan for financial restructuring is rejected during a board meeting Thursday, Transport Minister Yeh Kuang-shih warned that day.
"If that's the case, the Ministry of Transportation and Communications (MOTC) will have to start preparations to take over the company," Yeh said.
Results of the board meeting were due later Thursday.
The operator of Taiwan's only high-speed railway is currently discussing its financial restructuring plan -- one of the conditions set by the MOTC for an extension of THSRC's concession period for amortizing its debt over 75 years instead of the current 35 years. If unchanged, the current concession period will end in 2033.
An extension would allow THSRC to amortize its depreciation over a longer period of time, helping the company that had accumulated losses of NT$52.2 billion (US$1.72 billion) as of the end of 2013.
Under the financial restructuring plan, THSRC will first undertake a capital reduction of NT$39 billion by retiring 60 percent of its NT$65.13 billion in common shares outstanding and then raise NT$30 billion in new capital.
After the capital reduction, THSRC will reserve NT$6 billion of the planned NT$30 billion capital increase for subscription by existing shareholders and NT$1 billion for subscription by employees.
THSRC will reserve an additional NT$13 billion for holders of the company's preferred stock.
If the NT$20 billion in new shares are not fully subscribed to by the designated buyers, the high-speed rail operator will consider the possibility of selling the shares to insurance companies.
The remaining NT$10 billion in new shares to be sold as part of the financial restructuring plan will be made available in an initial public offering in 2016, the company said.
The Transport Ministry said the rescue plan is aimed at allowing the government to become THSRC's controlling shareholder, after which the concession period of the system might be extended, allowing price cuts on tickets for travelers.
"We hope it will be a triple-win situation for the government, the company and the passengers," Yeh said.
(By Lee Hsin-Yin)ENDITEM/WH