LCY Chemical shares hit by heavy H1 losses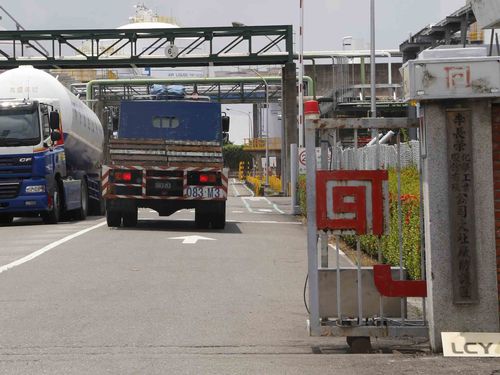 Taipei, Aug. 15 (CNA) Shares of LCY Chemical Corp. were hammered Friday morning by a heavy net loss in its first-half results, which were released the previous day, dealers said.
The current selling sent LCY Chemical shares plunging by the maximum daily decline of 7 percent, as investors rushed to unload the stock soon after the local bourse opened, dealers said.
Just before Friday's downturn, the stock was showing signs of stabilizing to some extent after it suffered a dive due to a series of gas explosions in Kaohsiung on July 31.
The gas explosions on July 31, which killed 30 people, left over 300 injured, and caused substantial property damage, are believed to have been caused by a leak in an underground LCY pipeline carrying propylene.
As of 1:03 p.m. Friday, shares of LCY Chemical had dropped 7 percent to NT$14.55 (US$0.49), with 3.36 million shares changing hands. The weighted index on the Taiwan Stock Exchange was down 0.29 percent at 9,203.79 points.
In a statement, LCY Chemical said it suffered NT$7.8 billion in net losses in the first six months of this year, compared with NT$389 million in net profit in the same period of last year.
Its loss per share in the first half of this year was NT$9.20, compared with NT$0.46 in earnings per share in the same period of last year.
The petrochemical company said the heavy losses in the first half came after it booked about NT$6.7 billion in losses from its investments in Taiwan Polysilicon Corp., a solar energy product supplier. In addition, it booked a loss of NT$1.5 billion, which was loaned to Taiwan Polysilicon.
However, LCY Chemical said the losses resulting from its investments in Taiwan Polysilicon could be written back if the solar energy business rebounds.
Market analysts said the heavy first-half losses dealt another blow to LCY Chemical shares as market sentiment has been badly hurt by concerns that the company would have to pay huge compensation in the wake of the Kaohsiung blasts.
Analysts said investors remained concerned about LCY Chemical's operations as its plant in Kaohsiung's Dashe District has been shut down at the request of the city's authorities a few days after the explosions.
The company estimates that the shutdown will cut its sales by NT$51 million a day.