Donations pouring in for Kaohsiung explosion disaster relief (update)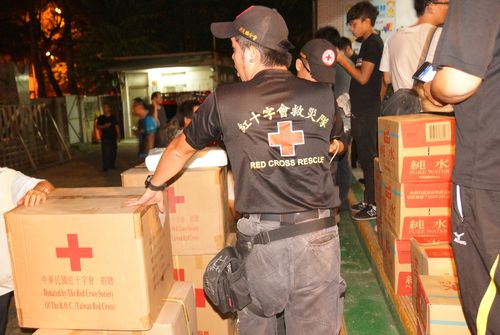 Taipei, Aug. 1 (CNA) Donations from companies and individuals around Taiwan are pouring in to help with post-disaster relief efforts after a series of gas explosions in Kaohsiung late Thursday.
As of noon Friday, 25 people were confirmed to have died in the worst accident of its kind in Taiwan's history, with 267 others reported injured.
Local enterprises donated millions of Taiwan dollars, including Formosa Plastics Group, one of Taiwan's leading conglomerates, Advanced Semiconductor Engineering Inc., a leading integrated circuit packaging and testing services provider, Hon Hai Group, the world's largest contract electronics maker, electronics conglomerate Kinpo Group and computer maker Acer Inc.
Smartphone maker HTC Corp., Kaohsiung-based E-United Group, finance-leasing Chailease Holding Co., chip supplier MediaTek Inc. and Fubon Financial Holding Co. also made donations.
The donations from these enterprises alone totaled nearly NT$145 million (US$4.8 million), while Taiwanese businesses in Beijing and Shanghai contributed another NT$10 million.
The Taipei city government established a postal transfer account, with the donated funds to be forwarded to its counterpart in Kaohsiung to help the victims of the accident.
Hotels and restaurants in Kaohsiung also extended goodwill by offering accommodation and food for people forced from their homes.
As of 11:40 a.m. Friday, some 1,200 people had asked for temporary housing, according to the Kaohsiung city government. The local government said it had set up 10 temporary shelters at schools and activity centers.
The blasts caused over 12,000 homes to lose power and water, according to the authorities.
(By James Lee)ENDITEM/J
Related stories:●Aug. 1: Kaohsiung mayor asks for rearrangement of pipelines after blast●Aug. 1: 12,000 people in shelters after deadly Kaohsiung explosions