Farglory chairman admits to paying NT$16 million bribe: court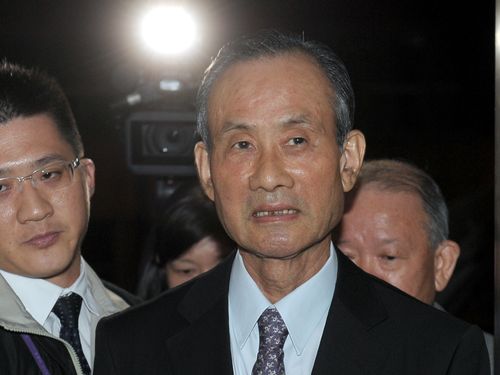 Taipei, June 2 (CNA) Farglory Group Chairman Chao Teng-hsiung confessed early Monday that he paid a NT$16 million (US$532,455) bribe to a former Taoyuan County official to secure a contract for a public housing development in the county, the Taipei District Court said Monday.
Chao admitted to the bribe at a detention hearing at the court, which later ordered that he and senior Farglory executive Wei Chun-hsiung be detained and held incommunicado as the investigation into the corruption case proceeds.
The Taipei District Court's verdict reversed a previous ruling on Saturday that released Chao and Wei on bail.
Chao and Wei told the court that they paid a bribe of NT$16 million in cash to former Taoyuan County Deputy Magistrate Yeh Shih-wen through college professor Tsai Jen-hui, the court said, describing the action as a potential violation of Taiwan's Anti-Corruption Act.
The real estate tycoon and his subordinate could face one to seven years in jail if they are indicted and found guilty of the charges.
Sources familiar with the case said that according to the testimony of Chao and Wei, Yeh demanded the bribe, saying "I want my share in advance, and I want it now," prompting Farglory to deliver the cash in a suitcase to him within 24 hours.
Yeh, who has been detained on bribery charges in connection with the public housing project case, was dismissed from his position as deputy magistrate on May 30.
The court explained in its statement that Chao and Wei were ordered detained because Chao called a meeting of senior executives soon after he was released on bail Saturday, indicating that he could order subordinates to destroy evidence related to the housing project.
Chao and Wei may have also colluded in discussing their testimony, the court said, because what they said in court when questioned earlier in the weekend was different from their testimony in court overnight.
Farglory Land Development Company appointed Chao Wen-chia, Chao Teng-hsiung's eldest son, as its acting chairman Monday afternoon, and said the company is run by professional managers and would not be influenced by the detention of its chairman.
Related stories:●June 2: Farglory chairman detained on bribery charges ●June 1: Talk of the Day: Taoyuan's former deputy magistrate under corruption probe