ASE vice president released on NT$5 million bail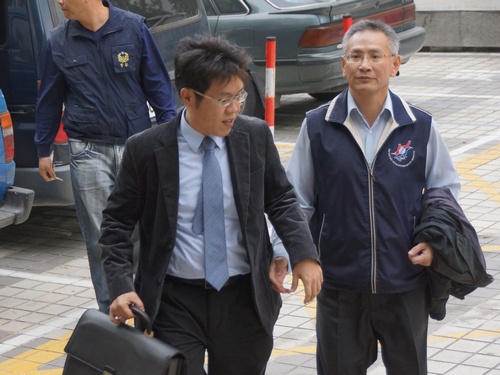 Kaohsiung, Dec. 14 (CNA) The vice president of Advanced Semiconductor Engineering Inc. (ASE) was granted NT$5 million (US$168,690) bail Saturday following six hours of questioning over an ASE factory's discharge of untreated wastewater into a creek.
Based on new evidence, prosecutors believe that ASE intentionally released wastewater containing heavy metals into Houjin River from its K7 plant in Kaohsiung and that Executive Vice President Lin Hsien-tang played a major role in the contamination.
Earlier that day, K7 plant head Su Ping-shuo was taken into custody following questioning alongside two other senior company officials Friday.
Tsai Chi-hsun, a section chief in charge of handling wastewater, was released on bail, while a manager surnamed Yen was released following questioning.
The K7 plant, which employs 5,000 workers, is part of a complex of ASE factories in the southern city's Nanzih industrial district.
It generates monthly revenues of about US$75 million, which amount to over 30 percent of ASE Kaohsiung's total sales per month, according to the ASE group.
ASE Kaohsiung, the group's flagship company, accounts for about 28 percent of the group's total revenue.
(By Chen Chao-fu and Maia Huang)ENDITEM/WH