In notebook marketing shift, more smaller models to hit market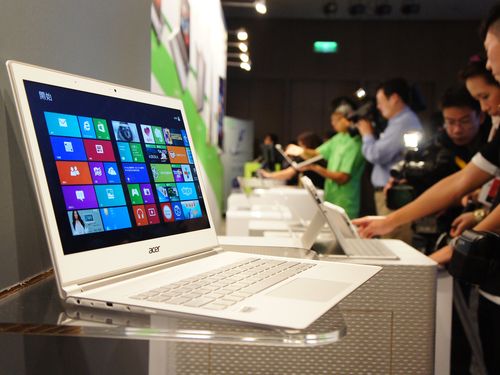 Taipei, May 10 (CNA) More 11.6-inch and 13.3-inch notebook computers will hit the market this year as big brands change the focus of their notebook marketing efforts, according to a local research institute.
Major vendors "plan to attack the market in the second half of the year" with heavily promoted low-priced touch notebooks to try and counter the downward trend in global notebook sales, WitsView, a display research division of TrendForce, said in a recent research note.
First-quarter notebook shipments totaled 39 million units worldwide, down 15.5 percent from the previous quarter and down 12.2 percent from a year ago, WitsView said.
With Microsoft Corp. announcing a 50 percent discount on the operating system for 11.6-inch or smaller notebooks around three months ago, such models, featuring touch capabilities and priced under US$400, will become the focus of notebook promotion, WitsView said.
Sharing the spotlight with 11.6-inch models will be notebooks with 13.3-inch screens, which will be lighter than 14-inch and 15.6-inch models and more suitable for word and document processing than 11.6-inch notebooks, the note said.
The 13.3-inch products will be the best for Ultrabooks, WitsView said, a segment that WitsView said has been dominated by Apple Inc. and has not seen too many devices operating on Windows.
(By James Lee) ENDITEM/ls