Asian International Stamp Exhibition wraps up with over 180,000 attendees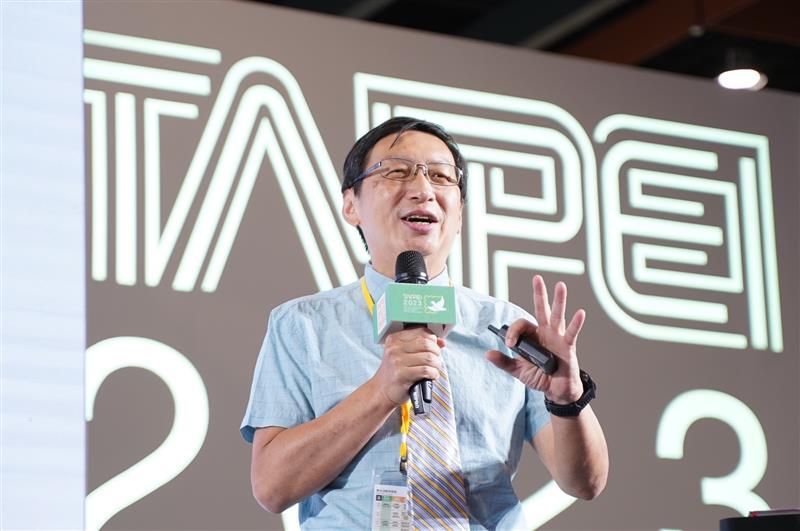 The TAIPEI 2023 - 39th Asian International Stamp Exhibition, organized by Chunghwa Post Co., Ltd., Chinese Taipei Philatelic Federation, and Taiwan External Trade Development Council, successfully concluded on Aug. 15, hosting more than 180,000 attendees over the five-day event. Philatelists and members from 26 countries and territories affiliated with the Federation of Inter-Asian Philately joined the event in displaying about 1,050 frames of precious stamp collections from both Taiwan and overseas; while 89 postal administrators and stamp dealers from various nations set up booths in the hall to display and sell a wide range of philatelic items, drawing the attention of stamp enthusiasts from all over the world.
Chunghwa Post released a set of two stamps in conjunction with the theme of the final day of the exhibition – "Stamp Day." The "TAIPEI 2023 – 39th Asian International Stamp Exhibition Postage Stamps: Myriad Butterflies" feature the scroll painting "Myriad Butterflies" from the National Palace Museum's collection, demonstrating the beauty of fine craftsmanship. Professor Chen Wen-shiang of the National Taiwan University was also invited to the event to speak on a topic about mountains on stamps. During the five-day exhibition, a series of interactive and hands-on activities such as stamp collection, photo booths, and postmark printing were organized. In addition, different charity organizations and foundations were invited to visit the exhibition every day, offering an opportunity for more people to understand the culture of philately.
According to Chunghwa Post, this year's exhibition is the biggest international event since the pandemic outbreak. It not only serves as an international exchange platform for philatelists but also allows people of different generations and ages to appreciate the art and culture of stamp collection, which will in turn promote the philatelic culture in Taiwan and leave a lasting impression on all the participants.