RW News investigates 4 major scam compounds in Southeast Asia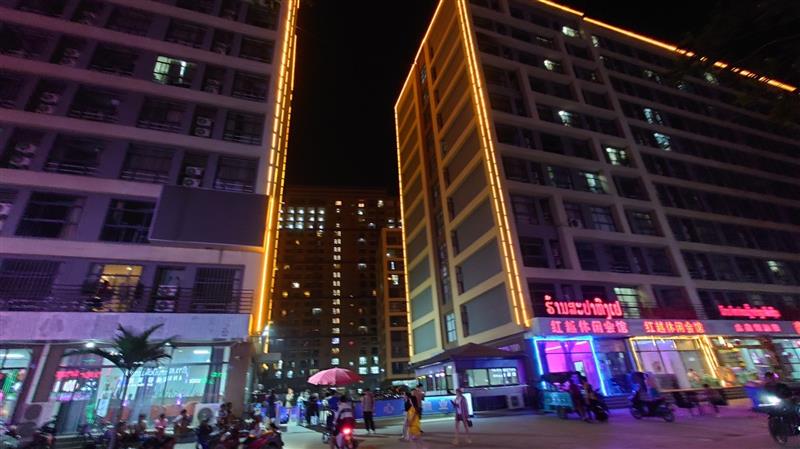 Last year, hundreds of Taiwan nationals were duped into working for Southeast Asia-based fraud rings through fake job advertisements. They were held against their will on arriving and forced to engage in telephone scams or other illegal activities. Some were reportedly beaten or forced to pay exorbitant sums of money before being allowed to leave.
Six RW News reporters recently visited the four most notorious scam compounds listed by Interpol in Myanmar, Thailand, Cambodia and Laos to investigate and even witness efforts to rescue victims.
Led by RW News editor-in-chief Tsai Ryh-yun (蔡日雲), the reporters divided into three teams and visited Lashio, the largest town in Myanmar's northern Shan State, Mae Sot, a district in western Thailand that shares a river border with Myawaddy township in Myanmar to the west, Sihanoukville, a coastal city in Cambodia and the capital of Preah Sihanouk Province, as well as the Golden Triangle area of Laos.
Sihanoukville has frequently been the focus of scandals linked to organized crime, and emerged as a hotbed for online scams and human trafficking. According to Taiwan's National Police Agency in August last year, an estimated 2,000 Taiwanese human trafficking victims were in Cambodia against their will based on travel records, but there could have been as many as 5,000 at the time because of blind spots in the data.
As Taiwan does not have a representative office in Cambodia, the victims often had no place to turn to for help, but instead relied on the assistance of Taiwanese business people, including Chang Ching-shui (張清水).
Meanwhile, RW News team visited Mae Sot in Thailand, just across the river from Myanmar's border town of Myawaddy where a particularly notorious area known as "KK Park" is located, to document the rescue efforts by the global anti-fraud organization GASO.
In Myanmar, RW News reporters went to the northern region of the country to learn how local groups helped victims escape from a scam compound.
In Laos, reporters visited the Golden Triangle Special Economic Zone, located along the Mekong River in the Ton Pheung District of Bokeo Province, and learned how it transformed from a drug hub to a haven for scam activities.
On Nov. 22, 2022, online RW News celebrated its one-year anniversary by publishing a first print edition investigative scoop. The second edition was printed on March 22 this year, while the third was published May 22 and focused on the scam operations in Southeast Asia. The latest publication is also available for free.