ASIAN GAMES
/
Taiwan esports team loses to South Korea in League of Legends final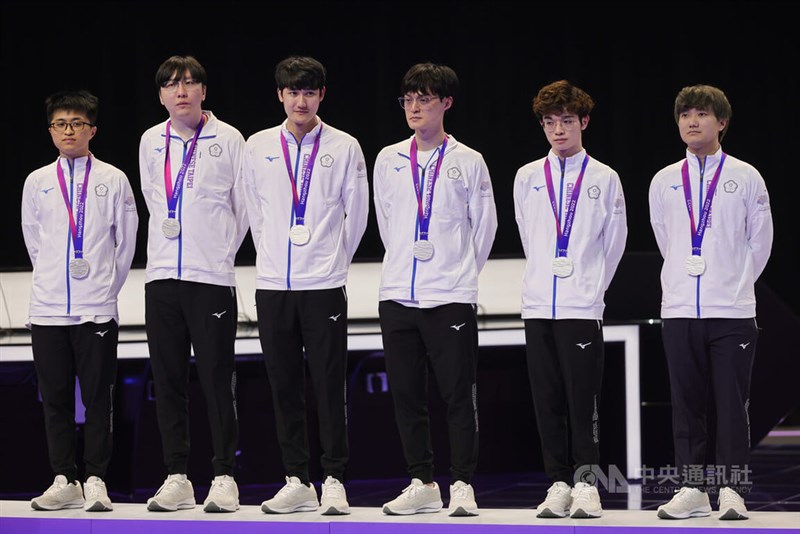 Taipei, Sept. 29 (CNA) Taiwan's esports team settled for a silver medal after losing to South Korea in the League of Legends (LoL) final at the Hangzhou Asian Games in China on Friday.
The Taiwanese team, represented by Xu Shi-jie (徐士傑), Su Chia-hsiang (蘇嘉祥), Hung Hao-hsuan (洪浩軒), Chu Jun-lan (朱駿嵐), Chiu Tzu-chuan (邱梓銓) and Hu Shuo-chieh (胡碩傑), lost 0-2 in a best-of-three round format.
The LoL is a multiplayer game where two teams fight each other on a quadrangular map, with the main objective being to destroy the opposing team's main structure, called the Nexus, located at the other end of the battlefield. The team that first destroys the opposition's Nexus wins the game.
The game is one of seven esports competitions at the Asian Games, which also include Street Fighter V: Champion Edition, Arena of Valor and EA Sports FC Online.
This is the first edition of the Asian Games to feature esports as a medal event, after debuting as a demonstration sport in 2018.
View All