Cabinet passes draft amendment penalizing ticket scalping for sporting events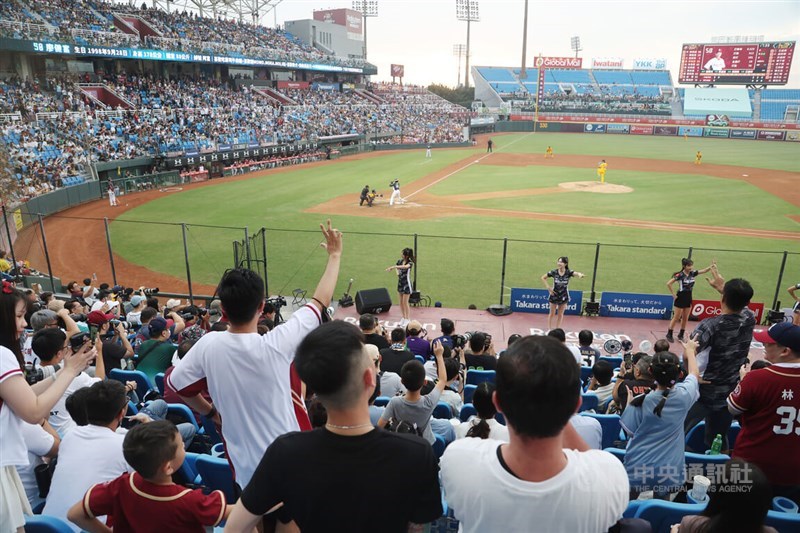 Taipei, Sept. 21 (CNA) Taiwan's Cabinet on Thursday approved an amendment aimed at addressing the issue of ticket scalping at sporting events that will subject violators to a maximum of three years in prison and/or a fine of up to NT$3 million (US$93,283).
The amendment to the Sports Industry Development Act stipulates that individuals caught reselling tickets for sporting events above their face value or a predefined resale price may incur fines ranging from 10 to 50 times the original ticket price.
Furthermore, individuals found guilty of ticket scalping through the use of "scalper bots" or other types of software to rapidly purchase tickets online may be subject to a jail sentence of up to three years or a fine of up to NT$3 million, as specified in the amendment proposed by the Ministry of Education.
Reporting comments by Premier Chen Chien-jen (陳建仁), Cabinet spokesman Lin Tze-luen (林子倫) told reporters the amendment could resolve the long-standing problem faced by the sports industry and event-goers, by preventing scalpers from snapping up large quantities of tickets and reselling them at inflated prices and thereby ensuring sports lovers have a fair chance of purchasing tickets.
According to the ministry, although few popular sports events have packed audiences and ticket scalping of sporting events is uncommon in Taiwan, it is still necessary for the government to establish related regulations.
In addition to penalties, the ministry also proposed a report and reward system to encourage whistleblowers under the amendment, which will be sent to the Legislative Yuan for review.
Meanwhile, in May, the Legislative Yuan passed an amendment to the Development of the Cultural and Creative Industries Act to combat ticket scalping for art and cultural events such as concerts.