FEATURE
/
Where are we Going?: Taiwan's Go community facing strong challenges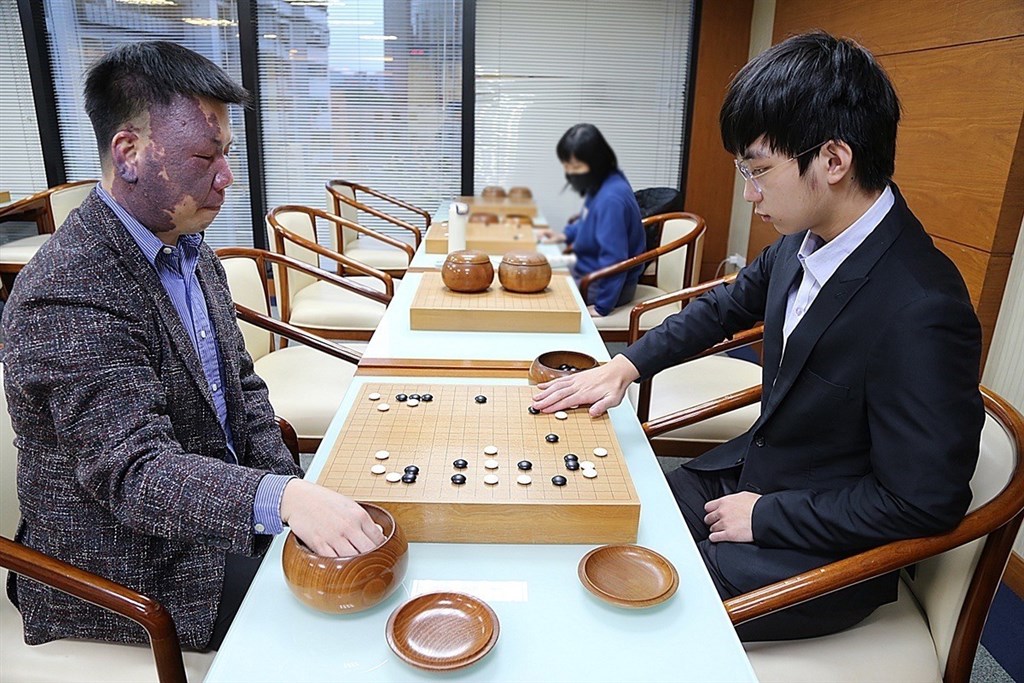 By Chao Yen-hsiang, CNA staff writer
The unprecedented dominance shown by Taiwanese pro Go player Hsu Hao-hung (許皓鋐) at home in 2022, winning eight of nine major domestic Go titles, has raised hopes Taiwan's 15-year title drought at top-flight international Go events could finally end.
But can Taiwan give Hsu what he needs to accomplish that goal?
Taiwanese need to understand that the battle is not only an individual one but also a collective one, said Chou Chun-hsun (周俊勳), the only Go player representing Taiwan ever to capture a major international Go title with a win in the 2007 LG Cup.
In Chou's opinion, pro Go players in Taiwan today are blessed because they have many more resources to draw on than before, but the game's development in Taiwan still faces many challenges.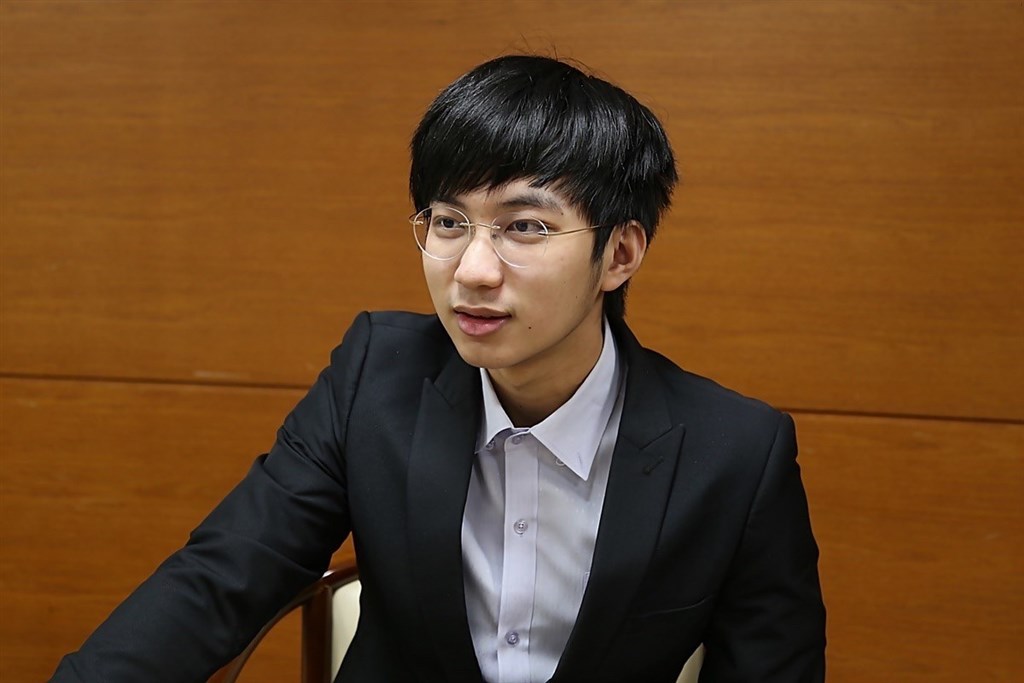 Perhaps the biggest roadblock is the lack of elite pro GO players in Taiwan compared to the multitude of top players in the three Go powerhouses -- China, South Korea, and Japan.
Having more top Go stars means their players have more opportunities to hone their skills against high-level opponents, Chou told CNA.
"China has Go legend Ke Jie (柯潔) because it has 50 Go players like Hao-hung. South Korea has Shin Jin-seo -- the No. 1 Go player in the world -- because it has like 30 Hao-hungs. And Japan has Iyama Yuta because it has 20 Hao-hungs," Chou said.
Chou, the head coach of Taiwan's Go team that will compete at the Hangzhou Asian Games next year, said that numbers game has made it hard to find suitable training partners for Hsu in Taiwan.
Hsu himself told CNA he would prefer to have local counterparts who were his equals.
"I think if there were one or two more players of whom people could have the same expectations, we could shoulder the sweet burden together and motivate each other to grow," the 21-year-old Hsu said.
Declining Go player numbers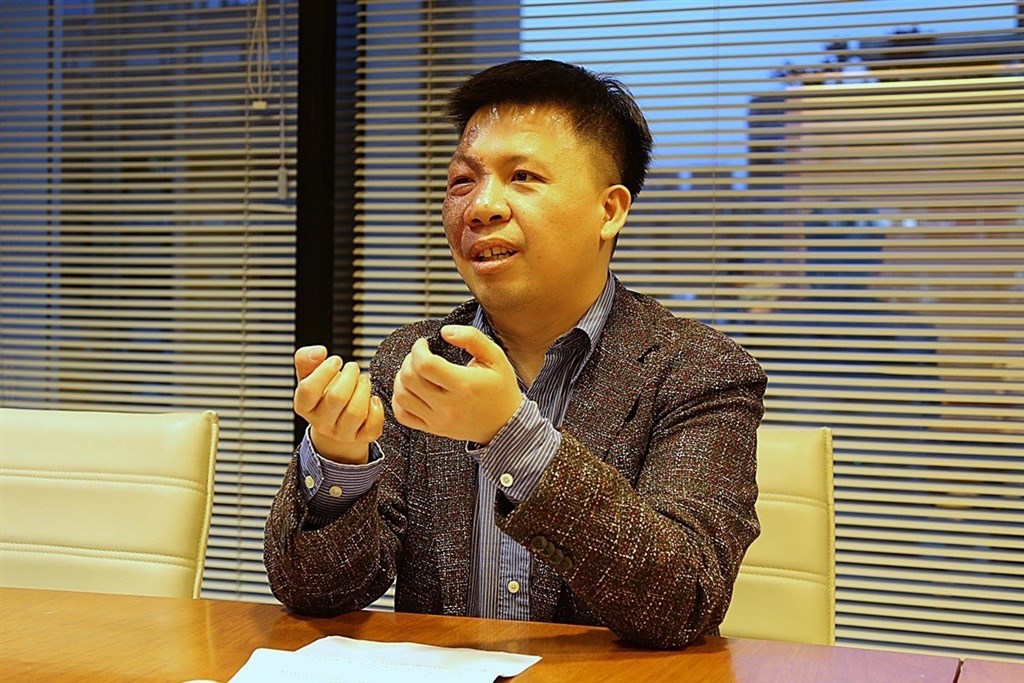 Though there is no official record of how many Taiwanese people have played Go over the last few decades, the numbers suggest that fewer Taiwanese want to become pro Go players than in the past.
According to the Taiwan Chi Yuan Culture Foundation, which is in charge of Taiwan's pro Go player exam, the number of people who signed up for the general group (males should be younger than 20 and females under 22) of players taking the test has fallen from 61-68 per year from 2013 to 2017 to 52 in 2018 and to 45-47 in the years since.
HaiFong Go Association President Lin Min-hao (林敏浩) told CNA he has noticed a clear decline in the number of Go players in Taiwan's university-level competitions, but he could not offer exact figures.
Likewise, the number of yearly applications for training at the HaiFong Go Association (for those younger than 15) to become pro Go players ranged from 30 to 50 per year between 2013 and 2017, but has fallen to under 20 and sometimes under 10 since 2018, Lin told CNA.
The decrease is partly due to Taiwan's low birth rate -- which has led to a fall in newborns from 307,200 in 2000 to 157,019 in 2021, according to Ministry of the Interior data -- but the problem is much more complex, Chou said.
The nature of Go game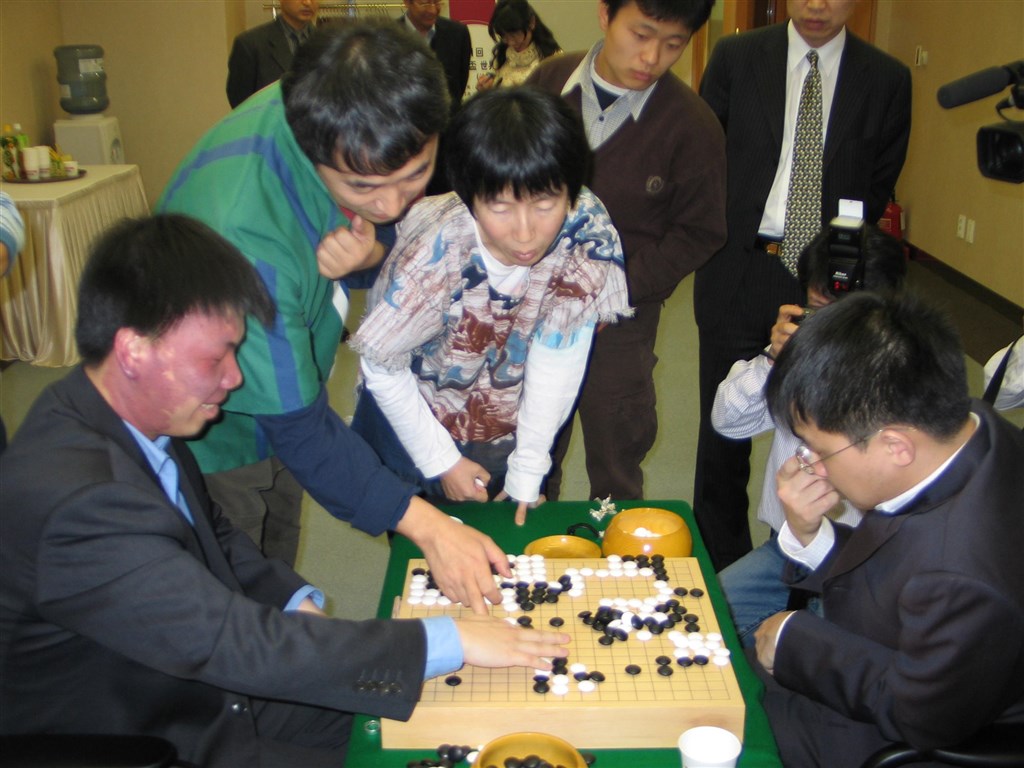 Go is not nearly as showy as other sports and is too sophisticated for a novice to appreciate, Chou said.
Compared with other sports, it takes a lot of time for a Go player to come up with the best move within a certain given period.
Though speed Go competitions can reduce the average length of a game from 4-7 hours to about a third or quarter of that time, they do not change the fact that most of the time, Go players are just sitting and thinking instead of actually making moves.
And even if a Go player can come up with good moves as fast as an AI-driven machine does throughout an entire match, the game remains so esoteric that only a very small group of people can appreciate the genius of the players' moves, Chou said.
After watching former NBA star Dwight Howard's first game in Taiwan recently, Chou wrote on his Facebook page that the game had inspired him to think about how Go games can be designed to have the same appeal to audiences as professional basketball.
"I pondered this question for a long time but reached no conclusion," he said. "Maybe Go is too difficult to understand and too hard to be played swiftly and with excitement."
This makes it hard to sell tickets to pro Go matches and to increase revenue for the players and the industry, Chou said.
As a result, domestic tournaments hinge largely on the generous -- but still limited -- sponsorships of enterprises, and the majority of pro Go players cannot be "wholly professional" because of how little most of them make from tournaments, he said.
Unstable income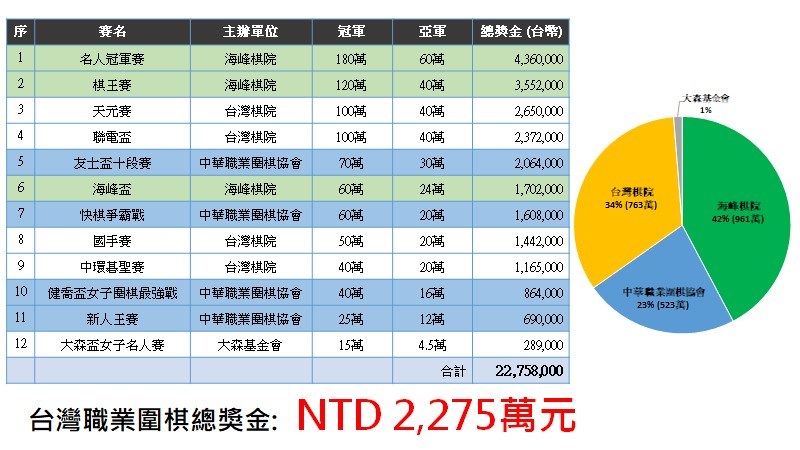 The total prize money for all 12 professional Go tournaments in Taiwan in 2022 was only around NT$22.8 million (US$741,579), including two female-only tournaments and the King of Newcomers for Go players under the age of 25 who had not won the Taiwan Meijin, the Go Grandmaster, the Taiwan Tengen, and the UMC Tournament.
In 2021, only five Go players in Taiwan earned more than NT$1 million from tournaments in a year, another five won NT$500,000 to NT$1 million, and another 10 won about NT$200,000, said HaiFong Go Association Chairman Bough Lin (林文伯) at an awards ceremony for pro Go players in January 2022.
Yet there were 108 pro Go players in Taiwan in 2021, according to Taiwan Chi Yuan Culture Foundation data, meaning that more than half of registered pros made almost nothing playing the game.
In stark contrast, the total payroll for 12 local players on the Hsinchu Jko Lioneers -- one of Taiwan's 12 professional basketball franchises -- was about NT$22.3 million, with all but one player earning over NT$1 million a year for the 2021-2022 season.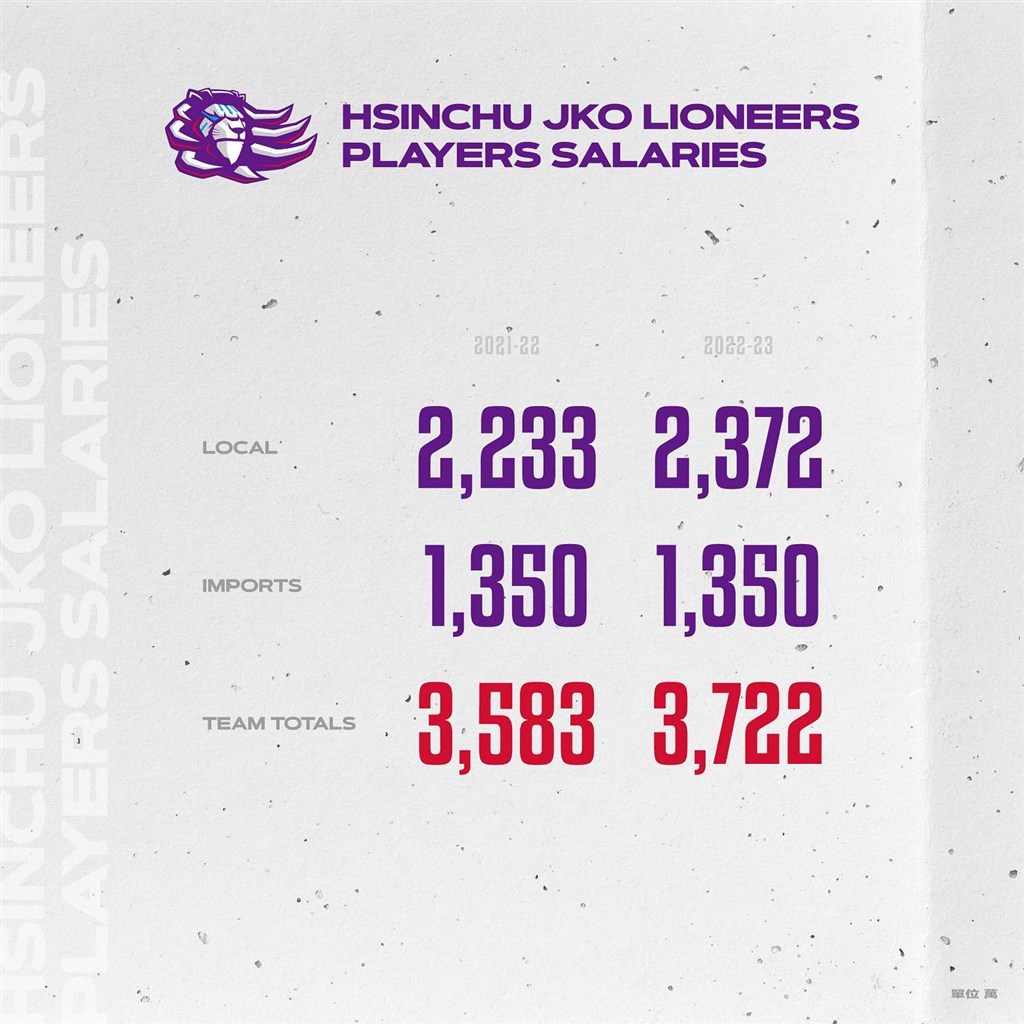 Currently, most pro Go players in Taiwan start teaching Go after they turn 30, when they begin to need a stable income to start their own families, Chou told CNA.
While these pro Go players can easily make NT$50,000-NT$60,000 a month teaching, few parents would consider being a Go teacher a promising enough job for their children to make the sacrifices needed to become pro Go players.
In fact, there are many people who learn Go in their childhood but do not make it their profession or play Go or watch professional Go games when they grow up, Chou said. "What we are trying to do now is to get these people back, though we are still exploring how."
Let the game do the talking
Talking about the efforts of the HaiFong Go Association, Chou said the investment in the Elite Team has come to fruition with the emergence of young Go players like Hsu, 21, and the 8-dan Lai Jyun-fu (賴均輔), 20. "But it takes a while to cultivate more Go players like them."
Aside from the efforts of the HaiFong Go Association, Chou thinks the development of Go in Taiwan will be improved through the integration and cooperation of domestic Go organizations and a victory on a top-flight Go tournament by another Taiwanese player.
In response to the challenges faced by Taiwan's Go community today, Hsu said he would prefer to let his play do the talking.
"The most important thing for me right now is to win an international tournament," he said.
Enditem/HY/ls
View All