Taiwan ties own record with 4 golds at tug of war world championships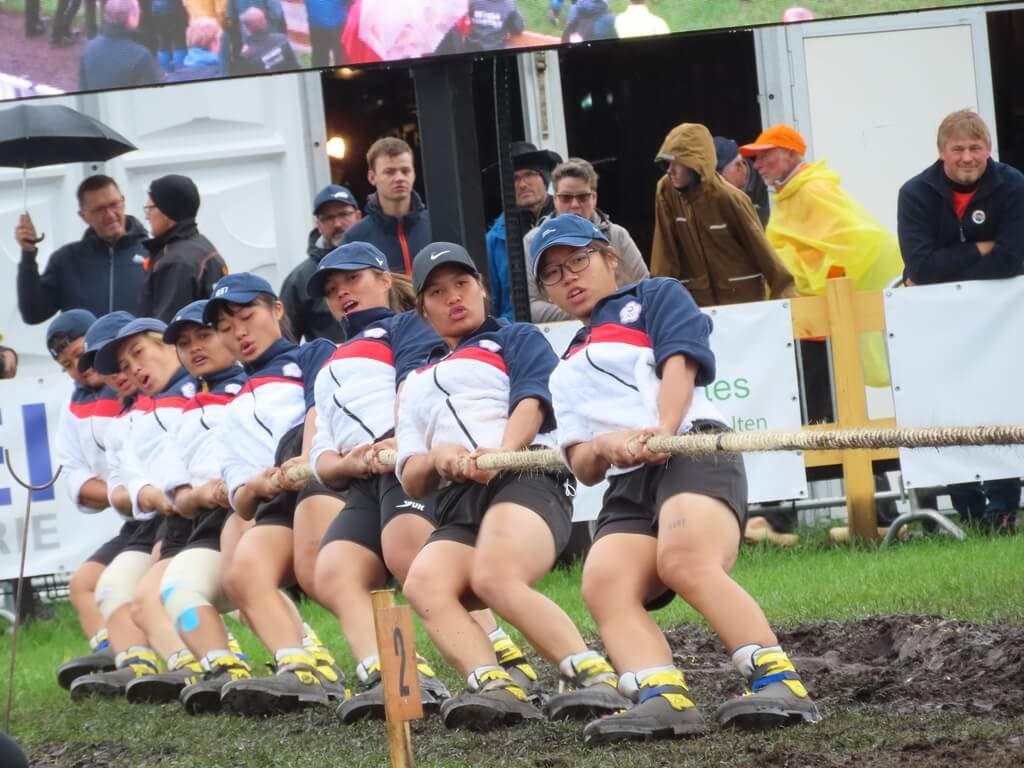 Taipei, Sept. 19 (CNA) Taiwan pulled in its fourth gold medal at the Tug of War World Outdoor Championships in the Netherlands on Sunday, with a win in the women's 540 kilogram category, which also tied the team's best record at the tournament.
Competing as "Chinese Taipei," the team headed into the semifinals on Sunday in second place then muscled past Sweden and the Netherlands to win gold in that category.
The Taiwan team members were unfazed by heavy rains during the competition, as they had been training in wet weather shortly before the tournament, when Typhoon Muifa brushed past their home country, said Cho Yao-peng (卓耀鵬), secretary-general of Taiwan's Tug of War Association.
The gold medal in the women's 540 kg category was Taiwan's fourth at the tournament, following wins in three other women's competitions -- the 500 kg, under-23 500 kg, and U18 mixed 520 kg -- which evened its best record in the biennial tournament.
The four golds, in addition to one silver and a bronze, were beyond expectations this year, as the athletes had not been competing much over the past two years due to the COVID-19 pandemic, Cho told CNA.
The current Taiwan team comprises mainly the same athletes who recently brought home five titles from the 2022 World Games in Alabama, United States.
Cho said he hopes Taiwan will soon lift its quarantine requirements for arriving travelers, which will make it easier for the national tug of war team to participate in overseas tournaments and win more medals.
Taiwan is expected to host the World Indoor Championships 2026, according to Cho.