Taipei Braves win Game 3 of P. LEAGUE+ finals, top Hsinchu Lioneers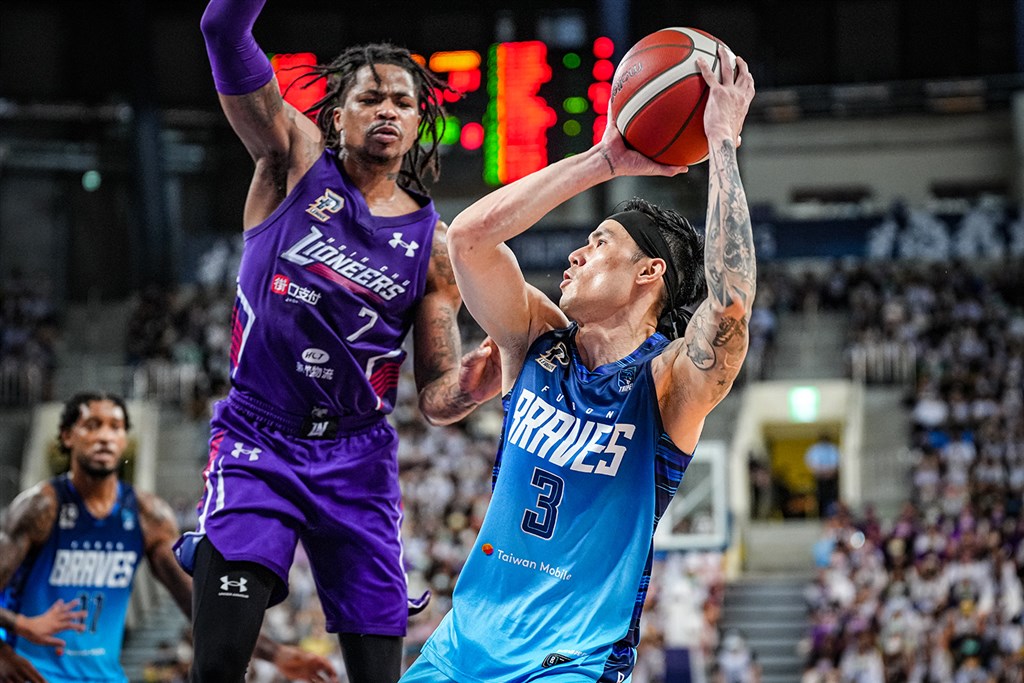 Taipei, June 23 (CNA) The defending champions Taipei Fubon Braves are two wins away from winning the P. LEAGUE+ championship for a second year in a row, after overpowering the Hsinchu Jko Lioneers by 15 points in Game 3 of the professional basketball league's finals on Thursday.
Winners of the league's 2020-2021 inaugural season, the Braves fired up in the second half to outhustle the Lioneers 116-101, clinching the third game of the best-of-seven final series which was played at Taipei Heping Basketball Gymnasium in front of a packed home crowd of 7,000 fans.
The Braves were on fire as they buried 19-36 three-pointers, shooting 52.8 percent from beyond the arc. Even though the Lioneers dominated the rebounds 61-40, the Hsinchu team still trailed with 37 field goals to the 41 made by the Braves.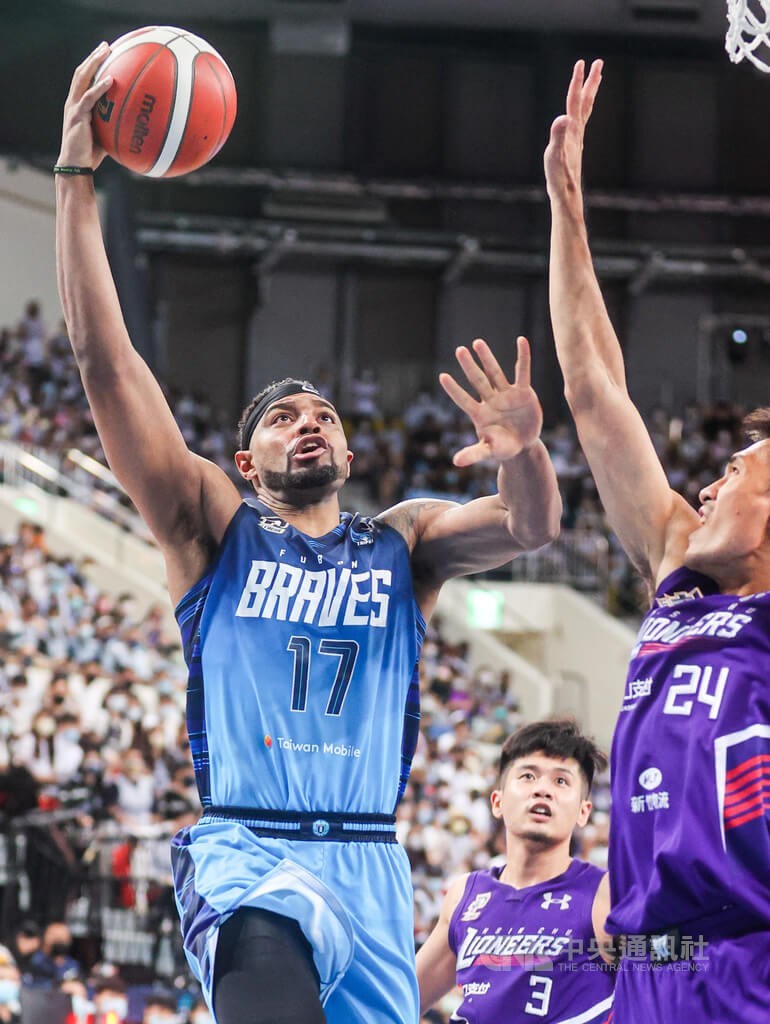 Last season's finals MVP Braves forward Mike Singletary posted a triple-double of 35 points, 11 rebounds, and 11 assists. It was also his second triple-double in a P. LEAGUE+ finals game.
After the latest win, Singletary said the game was a great win for the team, especially as it was played on their home court.
"It's finals time, there's no better time than this. For us, this is not just any other game, this is what we play for, we play for the trophy," Singletary said. "For me and for my teammates, we take each game very seriously and we know that the next game is going to be even tougher than this one."
The Braves, who lead the finals 2-1 play Game 4 against the Lioneers at Taipei Heping Basketball Gymnasium on Saturday.
The Braves were the champions in the P. LEAGUE+ 2020-2021 inaugural season, defeating the Formosa Taishin Dreamers in a final series that finished early because of the challenges at the time posed by the COVID-19 pandemic.