Badminton, table tennis athletes add to Taiwan's medal tally at Deaflympics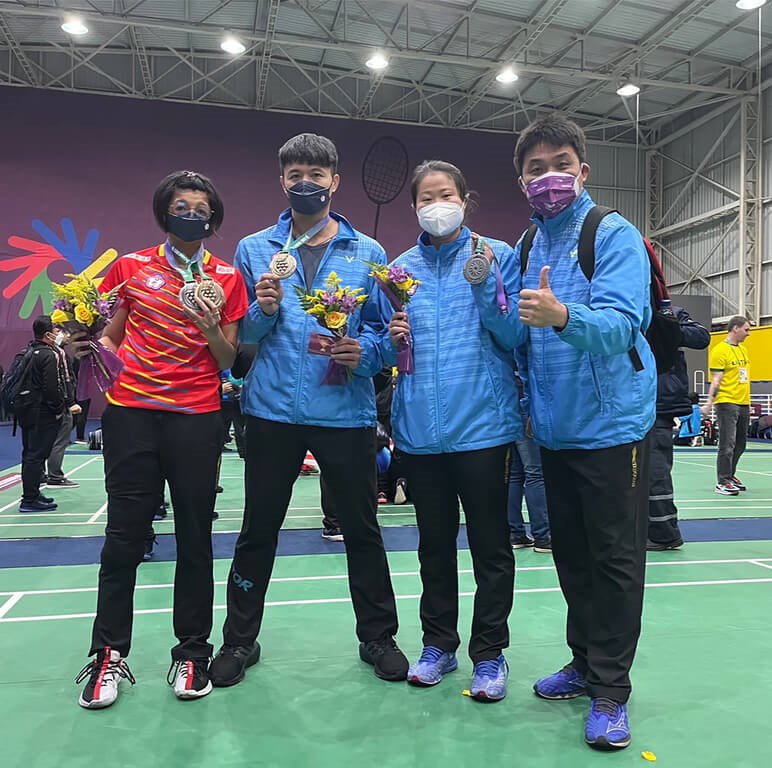 Taipei, May 12 (CNA) Taiwan's badminton and table tennis players bagged three medals at the Deaflympics in Brazil on Wednesday, bringing their country's total to 13, including a silver that was won by the women's doubles badminton team.
The badminton pair Shen Yan-ru (沈彥汝) and Fan Jung-yu (范榮玉) put up a fight in the finals against Wei Ying Boon and Zu Tung Foo of Malaysia but had to settle for silver when they finished 17-21, 21-17, 15-21.
In the badminton mixed doubles, Fan and her partner Chen Chunh-i (陳忠羿) took bronze in straight games when they faced off against their compatriots Shen and Cheng Chen-ding (鄭成鼎).
Meanwhile, Taiwan's Wang Yi-hsiang (王顗翔) captured a bronze medal in the table tennis men's singles, finishing third after a 0-4 defeat at the hands of Thomas Keinath of Slovakia.
With the addition of the three medals on Wednesday, Taiwan had a total tally of 13 - one gold, five silver, and seven bronze - at the 24th Deaflympics in Caxias do Sul.
The Summer Deaflympics were scheduled for December 2021 but had to be postponed to May 1-15 because of the COVID-19 pandemic.