Ukraine's national basketball team hopes to refresh itself in Taiwan: manager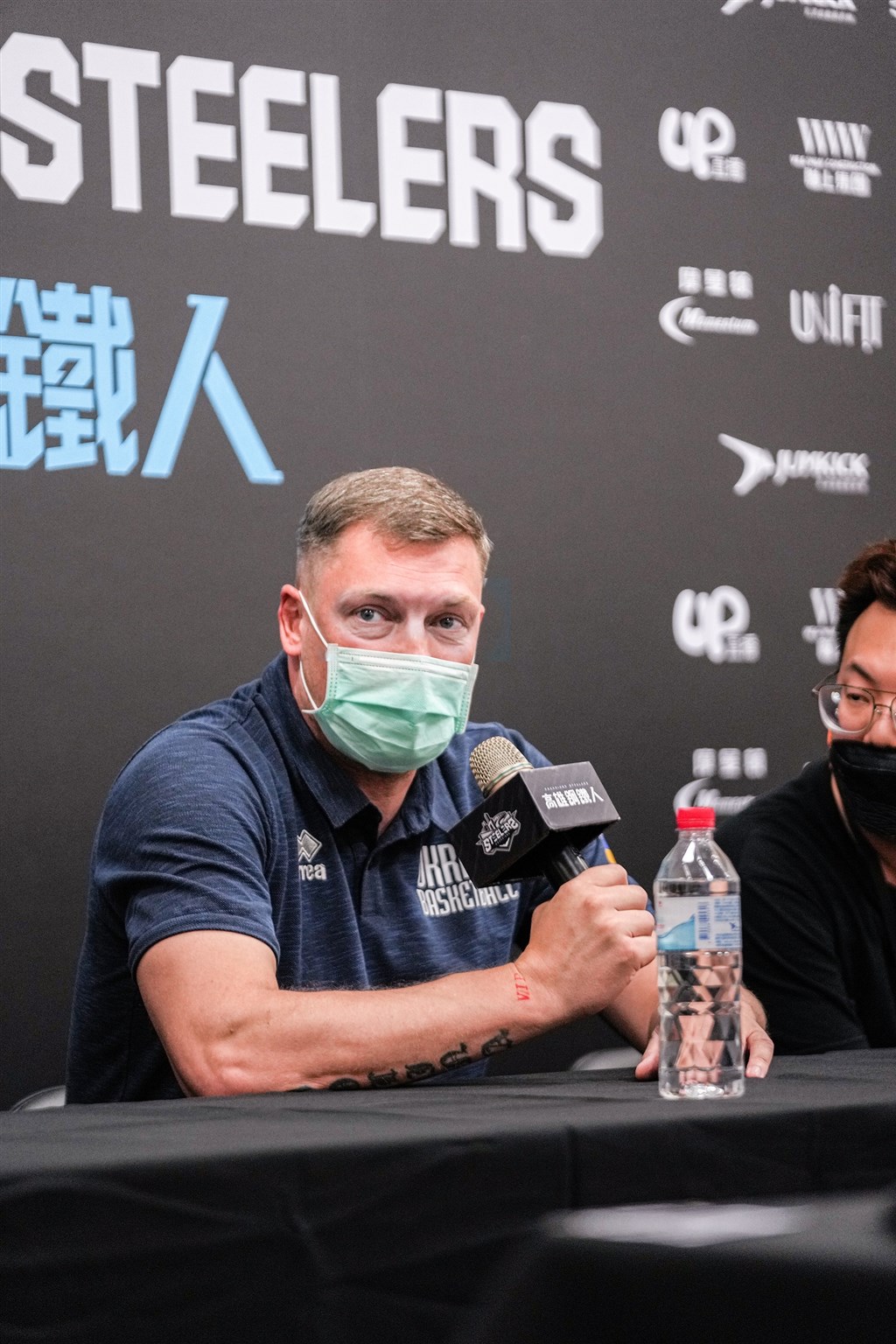 Taipei, May 1 (CNA) The manager of Ukraine's men's national basketball team said on Saturday that he hopes to bring some 14 players to Taiwan to train in a serene environment so that they can prepare for their upcoming games at the FIBA Basketball World Cup 2023 European qualifier.
Responding to questions from CNA at a press conference in Kaohsiung City, Ukrainian men's basketball team manager Andrii Lebediev said that training in Taiwan will help his team refresh their mindset, which is constantly affected by the Russian invasion of their country.
"For sure they are worried about it and it would be a good change for them to stay here and (to help) change their minds a little bit and refresh," Lebediev said.
Taiwan is a welcoming country that will create a good experience for his team of around 14 players to prepare for their games in the best possible way, Lebediev said.
Ukraine is scheduled to play against Georgia on July 1 and North Macedonia on July 4 in the third window of the FIBA World Cup European Qualifiers.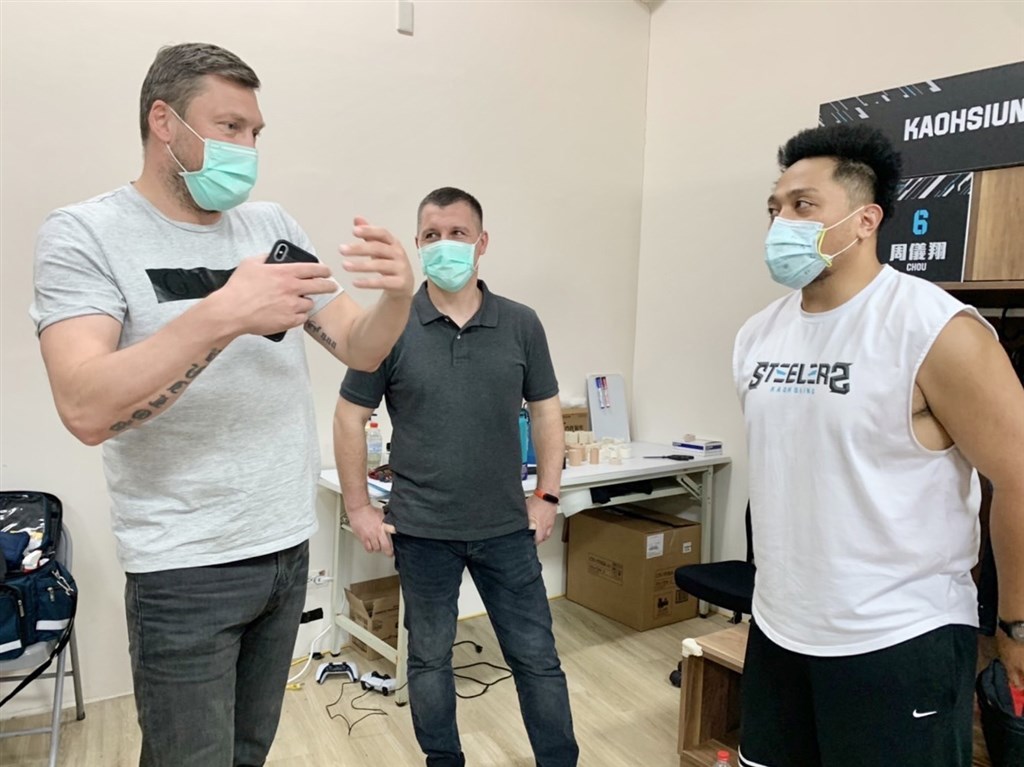 In addition, having the Ukraine team train in Taiwan means that it can hold friendly games with Taiwan's men's national basketball team, which is also scheduled to compete in the Asian qualifiers in July.
Taiwan, which competes under the name of Chinese Taipei, will play against China on July 1, Japan on July 3, and China again on July 4, at John Cain Arena in Melbourne, Australia.
"If we could play against the national team, it could help your team to prepare in the best way for the upcoming games of the World Cup (qualifiers)," Lebediev said. "I hope it would be both sides that benefit."
He said Taiwan has a different style of play compared to Europe and it will be a good matchup if the two teams play against each other.
"You play a different style, you love to shoot three-point shots a lot even after the first pass. In Europe, as well as the different style, they more play inside," Lebediev said. "I think it would be a good experience for us to play against a team with such a style of play."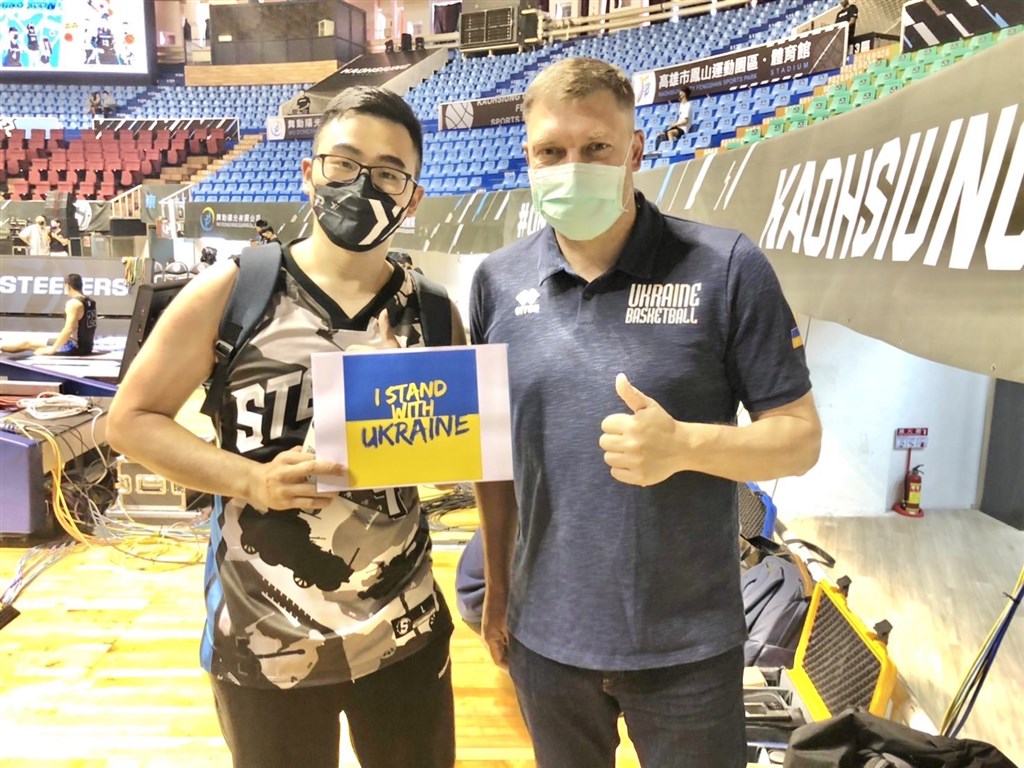 Lebediev, two other national team staff members, and a family member are currently in Taiwan under the invitation of the Kaohsiung Steelers, which play in Taiwan's professional basketball league P. LEAGUE+.
They arrived in Taiwan on April 5 on business visas, at the invitation of the Steelers to come to Kaohsiung in southern Taiwan to facilitate professional exchanges between both parties on sports club management and training.
P. LEAGUE+ founder and CEO Blackie Chen (陳建州) said he welcomes the Ukrainian national team to come to Taiwan as it will be a very good opportunity for both national teams to grow.
However, assistance from relevant authorities is needed because Taiwan mandates a 10-day quarantine for most arrivals, Chen said.
Responding to CNA about the possibility of the Ukrainian national team's visit and its proposed activities in Taiwan, the Chinese Taipei Basketball Association said last week that it will make an official announcement if the visit is confirmed.
The Ukrainian men's national basketball team was competing in the FIBA World Cup European qualifiers in Spain and played against the Spanish team in Córdoba on Feb. 24, the day Russia launched its invasion of Ukraine.
The team then traveled to Latvia, where its coach Ainars Bagatskis is from, and stayed there. Some of the team members have since returned to their respective clubs around Europe.