Braves crowned P.LEAGUE+ inaugural season champions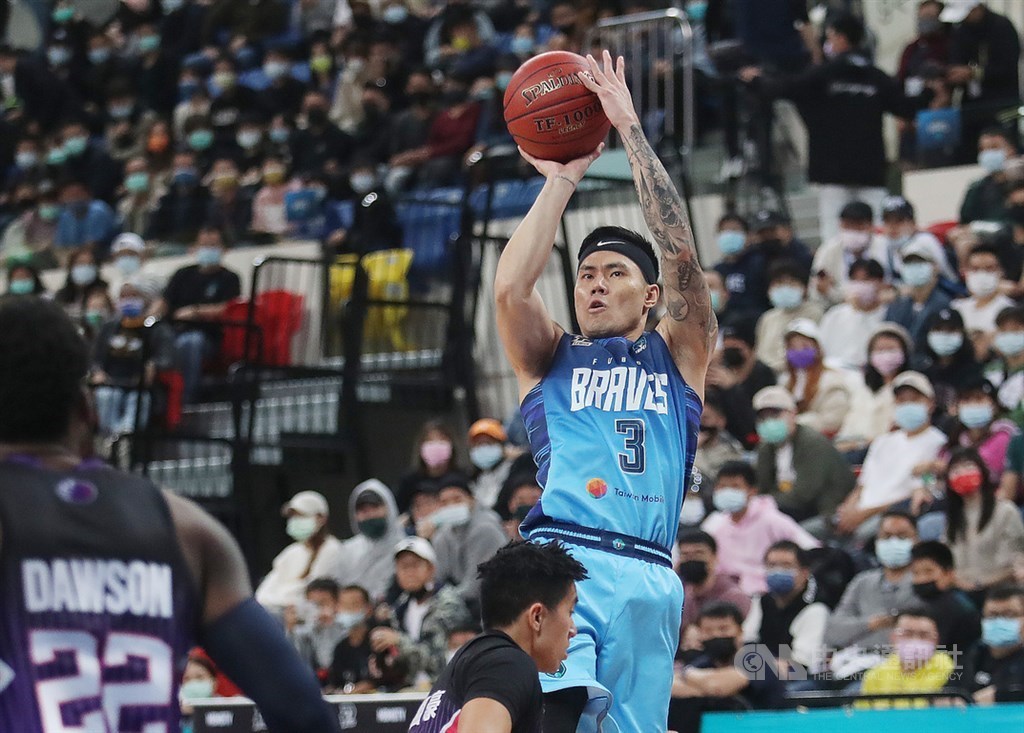 Taipei, May 18 (CNA) The Taipei Fubon Braves were crowned champions of the inaugural P.LEAGUE+ professional basketball league Tuesday, after the team extended its lead in the best-of-seven final, which was cut short because of surging domestic COVID-19 cases in Taiwan, the league said in a statement.
After a stellar 115-90 performance against the Formosa Taishin Dreamers in Game 4 of the series at Changhua County Stadium on Saturday, the Braves took a 3-1 lead and were one win away from clinching the title.
However, at the postgame press conference, the league announced that the remaining games would be postponed indefinitely because of rising domestic COVID-19 cases.
After discussions with both teams, the Braves were declared P.LEAGUE+ champions on Tuesday and handed the championship trophy, the league said, adding that the decision was based on the fact that it would be extremely difficult to hold the remaining games in the current climate.
Braves import forward American Michael Singletary was named the finals MVP for averaging 23.2 points, 12.2 rebounds, 9.2 assists and 1.2 steals in the four games played in the series, the league said.
Singletary also posted a triple-double of 22 points, 16 rebounds, and 12 assists in Game 3 of the series, the league added.
P.LEAGUE+ founder and CEO Blackie Chen (陳建州), a television personality and former professional basketball player, said he hoped everyone would now focus on adhering to disease prevention measures.
An official ceremony will be held for the Braves when the coronavirus situation improves, he added.
In a separate press release, Braves head coach Hsu Chin-che (許晉哲) commended the team and thanked all the people who have supported them.
"I would like to thank my team, and the support of my family and fans! Our efforts have brought us a perfect ending! All for one, one for all," Hsu said.
The other teams in the league are the Taoyuan Pilots and Hsinchu JKO Lioneers.
The excitement of the inaugural season of the P.LEAGUE+, which officially tipped off in December last year, resonated with basketball fans in Taiwan as it is the first professional basketball league in the country since the shutdown of the Chinese Basketball Alliance over 20 years ago.
The matchup between the Dreamers and the Braves in the finals is also considered a highlight in Asian basketball, as both teams competed in the regional ASEAN Basketball League before it ended its 2019-2020 season early because of the COVID-19 pandemic.
Related
Game 1: Dreamers outhustle Braves in opening game of P.LEAGUE+ finals
Game 2: Braves overwhelm Dreamers to even P.LEAGUE+ finals
Game 3: Braves top Dreamers 114-110, take lead in PLG finals