Taiwan's top pool player looking forward to 2030 Asian Games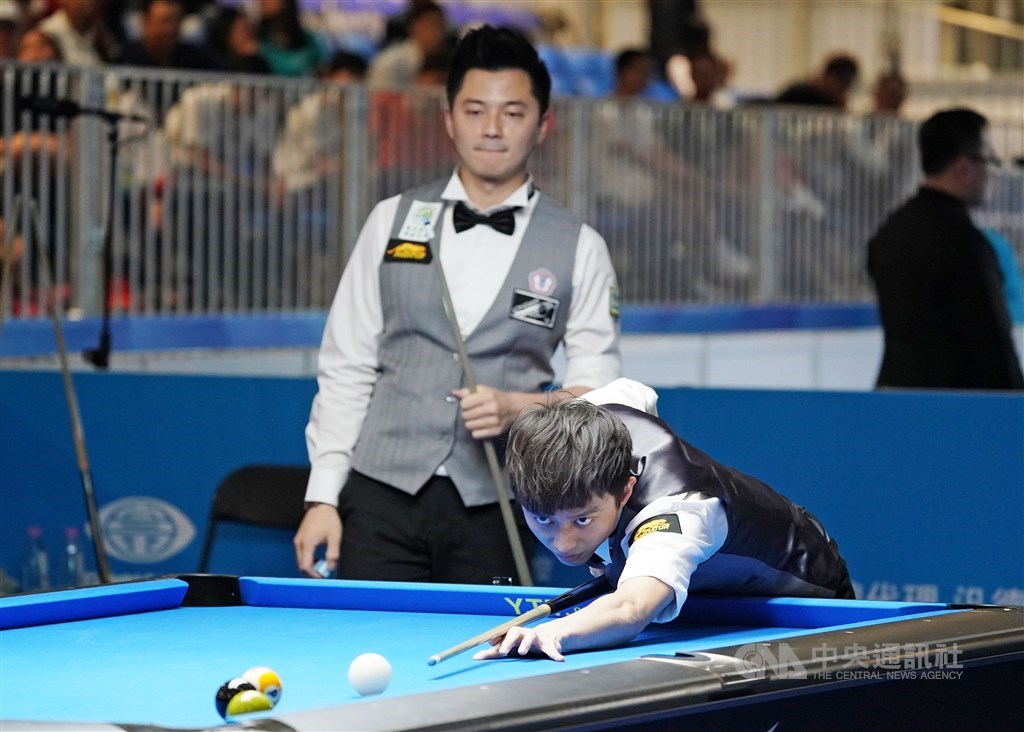 Taipei, March 15 (CNA) World No. 1 Taiwan pool player Ko Ping-chung (柯秉中) has welcomed his sport's re-inclusion in the Asian Games, starting in 2030, and said he was looking forward to competing in that event.
"Of course I'm very happy, and am very much looking forward to it," the 25-year-old player told reporters, saying he will prepare for a chance to represent Taiwan and bring home a gold medal as the games draw closer.
The Asian Confederation of Billiard Sports announced on Saturday the sport's return to the Asian Games in 2030, when it will be held in Doha, Qatar.
Billiard sports were first included in the 1998 Asian Games in Bangkok, and continued to be a part of the three subsequent events until 2010 before being dropped.
In those four games, Taiwan won at least one gold medal each time, and in total bagged eight golds, five silvers and eight bronzes.
Ko reached the world's top ranking in December 2019 after making it to the semifinals in the World Nine-ball Championship and winning the World 10-ball Championship that year.
Two other Taiwanese currently rank among the World Pool-Billiard Association's top 10 male players -- Chang Jung-lin (張榮麟) at No. 6 and Ko's older brother Ko Pin-yi (柯秉逸) at No. 7.