Immigrant football competition kicks off in Taipei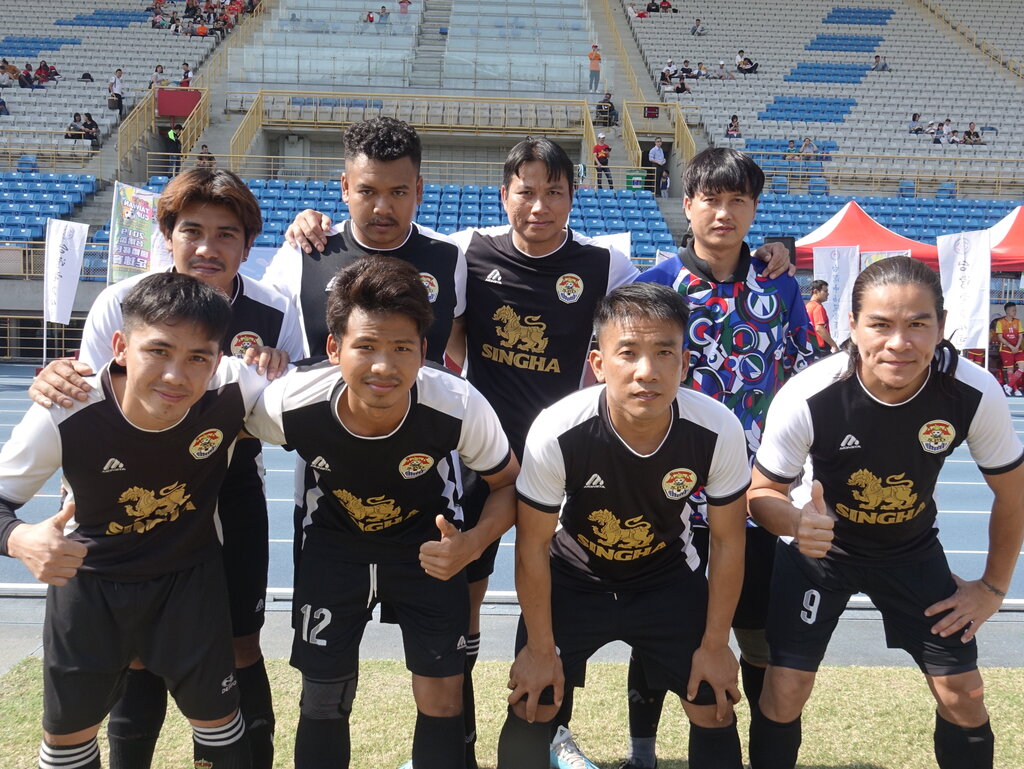 Taipei, Nov. 17 (CNA) A friendly immigrant football competition between eight teams comprised of migrant players was launched in Taipei on Sunday, with hundreds of people gathered at a local sports stadium for the opening ceremony and to watch the first four games.
The opening ceremony of the 2019 Taiwan Cup Taiwan Immigrant Football Competition featured a march past, during which the participants, mainly of migrant workers and immigrants, represented their teams in bold brightly colored uniforms.
One of the competing teams, Guanyin FC, a football team made up of entirely Indonesian workers from Taoyuan's Guanyin District was supported by Fajar Nuradi, director of the Indonesian Citizens Protection and Social Cultural Department at the Indonesian Economic and Trade Office (IETO) in Taipei.
Fajar Nuradi
Guanyin FC are the current champions of the Indonesian Football League in Taiwan held earlier this year and are at the Taiwan Cup to represent Indonesia, Fajar said.
"This event promotes the friendship of all migrant workers in Taiwan, so we will all get to know each other and make friends in a very positive environment," Fajar told CNA.
Other teams in the competition are Vietnamese teams, FC Viet Nam in Taiwan and Hai Duong FC, Thai team LiChing, Team Gambia, mixed nationality teams, Taipei A.F.C and Taichung Savages FC, and a team from National Taiwan Sport University in Taoyuan.
The opening ceremony also featured a presentation of 14 costumes designed by artist Taoyuan Filipino factory worker Mark Lester Reyes, who has become a household name among the Filipino community in Taiwan for his artistic talent and designs using recycled materials.
"Even though there are no Filipino teams in the competition, I hope to still bring the spirit of the Philippines to the opening ceremony with my collection," Reyes said.
The two-week competition aims to help people of all nationalities break down barriers and create mutual understanding and friendship through football, said Karen Hsu (徐瑞希), founding chairwoman of non-governmental organization Global Workers' Organization, Taiwan, who organized the event.
"Many migrants who come to Taiwan only socialize with people from their own countries because of the language barrier but many of them grew up playing football in their home countries," she said, adding that the sport can promote interaction between people of different heritage.
The competition kicked off Sunday at Taipei Municipal Stadium with four games in the preliminary rounds, while the semifinal and final will be held on Nov. 24 at Taoyuan Qingpu Football Field.
This is the third year the Taiwan Cup has been held after events in 2015 and 2018.