Taiwan records a low of 14.6 degrees Tuesday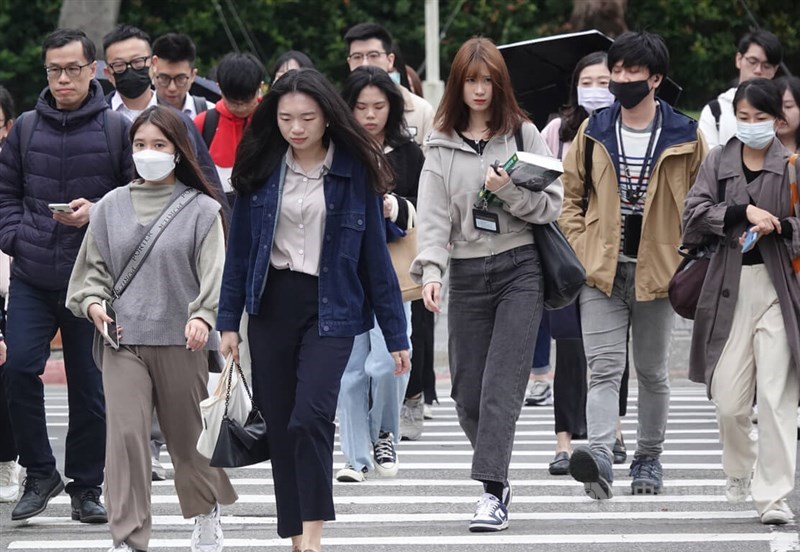 Taipei, Nov. 14 (CNA) Affected by seasonal northeasterly winds, northern and northeastern Taiwan will experience low temperatures and wet weather Tuesday, the Central Weather Administration (CWA) has forecast.
Temperatures will fall to 17-18 degrees in areas north of Chiayi and in eastern Taiwan, while the lows will be 19-21 degrees in other parts of the country, the CWA forecast.
The lowest temperature recorded nationwide early Tuesday was 14.6 degrees Celsius in the outlying Matsu Islands, while the low on the island of Taiwan was 15.2 degrees at the Ruifang weather station in New Taipei, according to CWA data.
Daytime highs Tuesday are expected to hit 21-22 degrees in Yilan County and areas north of Taoyuan, 23-24 degrees in Hsinchu, Miaoli, and Hualien, and 26-29 degrees in the rest of Taiwan, the CWA forecast.
Rain is likely in the northern half of Taiwan, eastern Taiwan, and the Matsu Islands, with isolated showers possible along Taiwan's northern coast and in mountainous areas in Taipei and New Taipei, the CWA said.
It also warned people of falling rocks and landslides in mountainous areas.