NIA explains rules for Taiwan-born kids of foreign parents after turning 18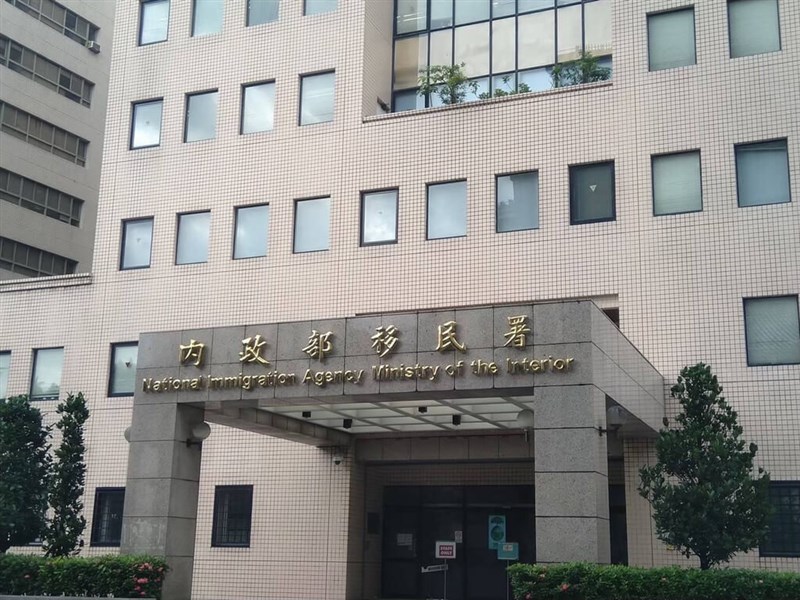 Taipei, Nov. 9 (CNA) The Taiwan-born children of two foreign national parents can apply to remain in Taiwan after they turn 18, the National Immigration Agency (NIA) said Thursday, in response to a recent YouTube video on the topic.
The NIA issued the response following a recent video by Youtuber Jay Chen, which featured a discussion with a couple from the United States and South Africa who had both lived in Taiwan for over a decade.
In the video, the couple noted that because Taiwan lacks birthright citizenship, their Taiwan-born daughter is still legally a "foreigner," and will have to apply for permission to remain in the country once she turns 18.
In a press release issued Thursday, the NIA explained what options are available to the Taiwan-born children of two foreign national parents who hold alien (permanent) resident certificates (ARC or APRC) once they turn 18.
If the child has lived in Taiwan for a cumulative 10 years (and been physically present in Taiwan for at least 183 days in each of those years), they can legally extend their residence by up to six years when they turn 18, the NIA said.
During those six years, if the person finds a job with a salary of at least double the minimum wage, or obtains certain professional qualifications, they can apply for an APRC, the agency said.
In the press release, the NIA also touted the more generous provisions that are offered to the children of high-level foreign professionals, as part of the government's efforts to attract and retain such individuals.
For example, people who qualify as "foreign high-level professionals" (高級專業人才) can directly begin the naturalization process, and can apply for APRCs together with their children under the age of 18, the agency said.
Meanwhile, "foreign special professionals" (外國特定專業人才) who have received an APRC can apply for APRCs for their minor children once the children have lived in Taiwan for three to five years, depending on the circumstances, the NIA said.