Amphetamines disguised as milk powder seized in drug raids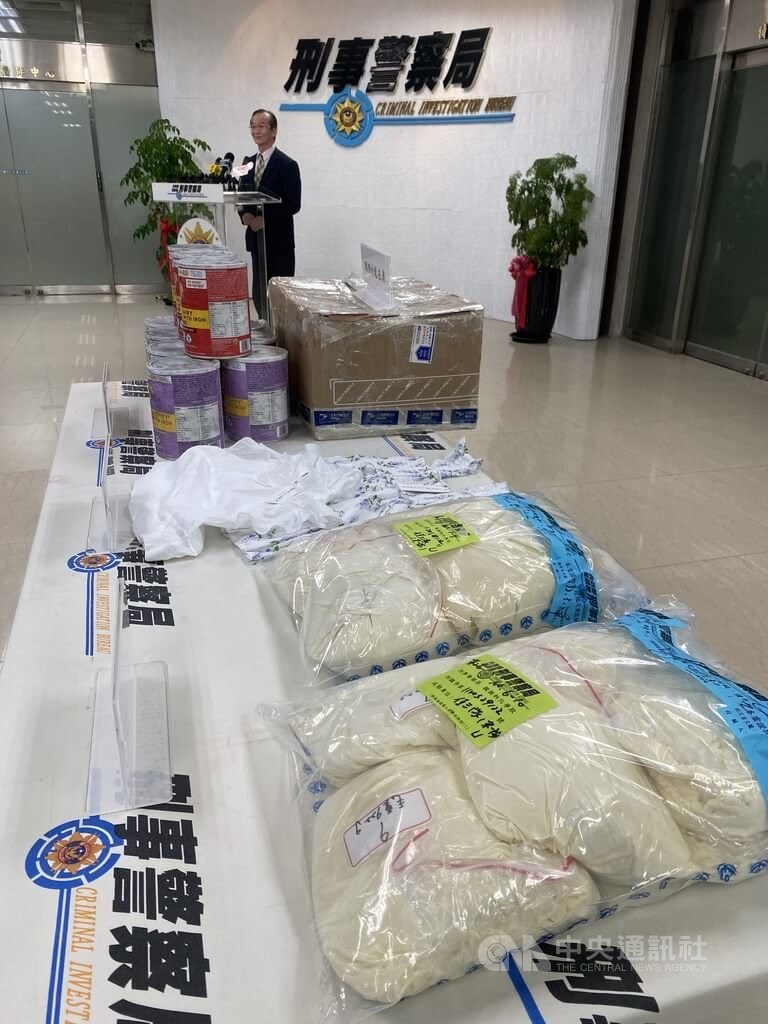 Taipei, Oct. 3 (CNA) Two suspects linked to an alleged cross-border drug trafficking scheme that involved disguising amphetamines as milk powder were arrested after a shipment of narcotics smuggled into Taiwan was seized earlier this year, the Criminal Investigation Bureau (CIB) said on Tuesday.
Speaking at a news conference, CIB 3rd Investigation Corps Captain Chang Wen-yuan (張文源) said a man surnamed Hsiao (蕭), 35, and an accomplice identified as Chen (陳), 28, were taken into custody after 10.46 kg of amphetamines in 10 cans of milk powder, with a street value of over NT$10 million, was seized in two raids in April.
Acting on a tip-off from Taipei Customs that a drug ring was seeking to smuggle drugs from the United States into Taiwan via the international mail service, a taskforce led by Taipei prosecutors first arrested Hsiao and seized part of the drug shipment at a location in Taoyuan's Guishan District on April 5, Chang said.
The first seizure led to the confiscation of more drugs at a second location in Guishan, followed by the arrest of Chen at a third address in the district on April 26, he added.
Both men have criminal records and are being investigated by Taipei prosecutors on suspicion of breaching the Narcotics Hazard Prevention Act, in the hope of determining whether other individuals are involved in the drug smuggling operation, Chang said.