Indonesian office issues 'event ban' following deadly Changhua brawl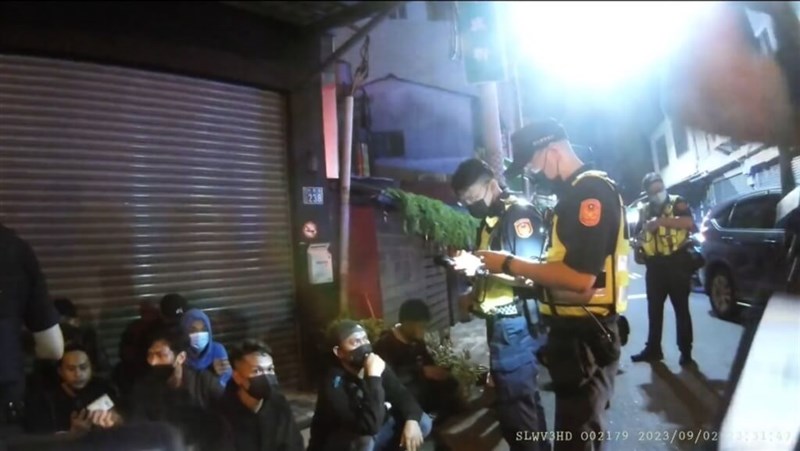 Taipei, Sept. 21 (CNA) The Indonesian Economic and Trade Office (IETO) has issued an ordinance prohibiting migrant worker groups in Taiwan from holding non-religious events until Dec. 12, following the death of an Indonesian man in a mass brawl in Changhua on Sept. 2.
In a statement released on Tuesday, the IETO said the ordinance, which prohibits four Indonesian groups allegedly involved in the Changhua fight from holding any kind of event until March 12, 2024, was issued after discussions with the Changhua County government and the Taichung City Police Department.
Although the IETO said it would consult with competent authorities to "mete out strict punishments," it is unclear if there is any legal basis for the event ban or how it will be enforced.
In response to CNA's request for comment, Taiwan's Ministry of Foreign Affairs (MOFA) said the ordinance issued by the IETO did not conform to Taiwan's laws, adding that assemblies by migrant workers are governed by the Assembly and Parade Act and other relevant laws, and regulated by the Ministry of the Interior, which oversees policing.
A spokesman for the Changhua County Police Department (CCPD) told CNA that the department would not stop Indonesian migrant workers from holding events, while the Taichung City Police Department described the IETO's ordinance as "unilateral."
CNA contacted the IETO on Wednesday to inquire about what consequences Indonesian migrant groups would face if they flouted the ordinance to hold non-religious events, but had yet to receive a response as of press time.
The ordinance comes after a man was stabbed to death in front of Changhua Station during a brawl on Sept, 2, believed to have involved four Indonesian martial arts clubs -- Pagar Nusa, IKSPI Kera Sakti, Pantura and PSHT.
Under the IETO's ordinance, these four groups are "strictly prohibited" from organizing events of any nature until March 12, 2024, with the office requesting that evidence of incendiary or provocative comments, mockery, or hate speech inciting conflict be reported via email (ieto@ms8.hinet).
According to Changhua police, 29 migrant workers found at the scene of the Sept. 2 fight were brought in for questioning, while the main suspect in the fatal stabbing, a 24-year-old Indonesian man, was arrested in Taichung on Sept. 3.
The IETO said that it would consult with the competent Taiwanese authorities to mete out strict punishments on any Indonesian worker attempting to seek revenge, fight, or engage in other illegal activities.
Indonesian nationals should report any potentially prohibited events during the aforementioned periods to the IETO by calling +886985109202, +886966536082 or +886982690962, the IETO added.