Rag-water beef noodle shop fined NT$30,000 for not having insurance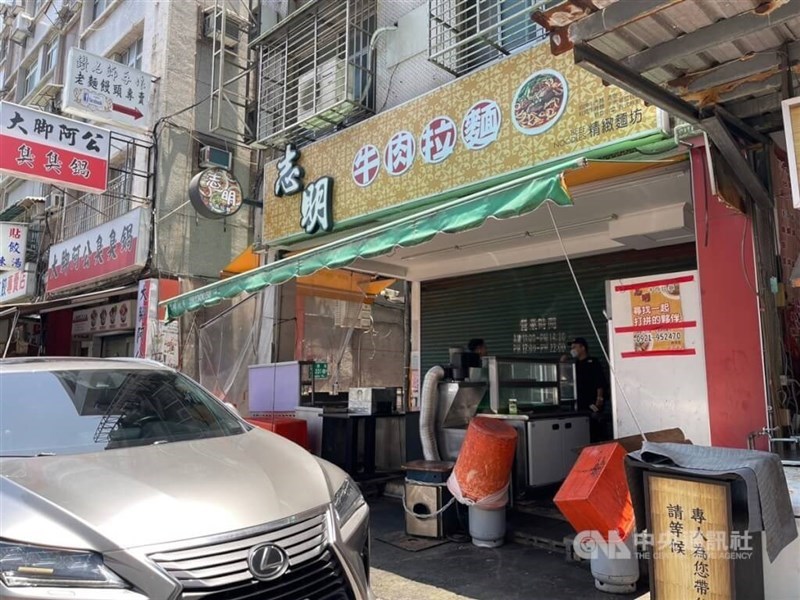 Taipei, June 9 (CNA) A Taipei beef noodle shop where an employee was filmed wringing a dirty rag into a cooking pot has been fined NT$30,000 (US$976.14) for not having product liability insurance, the city's Department of Health said Friday.
In a press release, the department said Zhiming Beef Noodles Shipai branch received the fine following inspections of the restaurant's two locations in Taipei's Beitou District on Monday and Tuesday.
The Shipai branch of the popular beef noodle restaurant recently came under the spotlight after a deliveryman posted a video on the internet last Sunday showing an employee wringing out a used rag into a pot of water used to cook noodles.
Faced with a torrent of criticism, the restaurant owner, a man surnamed Hsu (許), apologized for the incident in a statement on Monday.
According to Hsu, the incident was caused by the personal negligence of the employee in question.
The restaurant owner said that Zhiming's Shipai branch had been temporarily closed to strengthen internal employee education and training.
Health inspectors subsequently issued the Shipai branch a warning after finding it in violation of food safety standards.
The Shipai branch will be subjected to aperiodic on-site inspections once it resumes operations, it said, adding that should a similar incidence reoccur, the restaurant could be fined anywhere between NT$60,000 to NT$200 million under the food safety and sanitation regulations.
Meanwhile, the health department said Zhiming's headquarters, located on Zhongyang North Road, was separately fined NT$30,000 for failing to display country-of-origin labeling for its beef and pork, as well as using genetically modified ingredients that were not labeled as such.