Taipei beef noodle restaurant shut temporarily over hygiene issues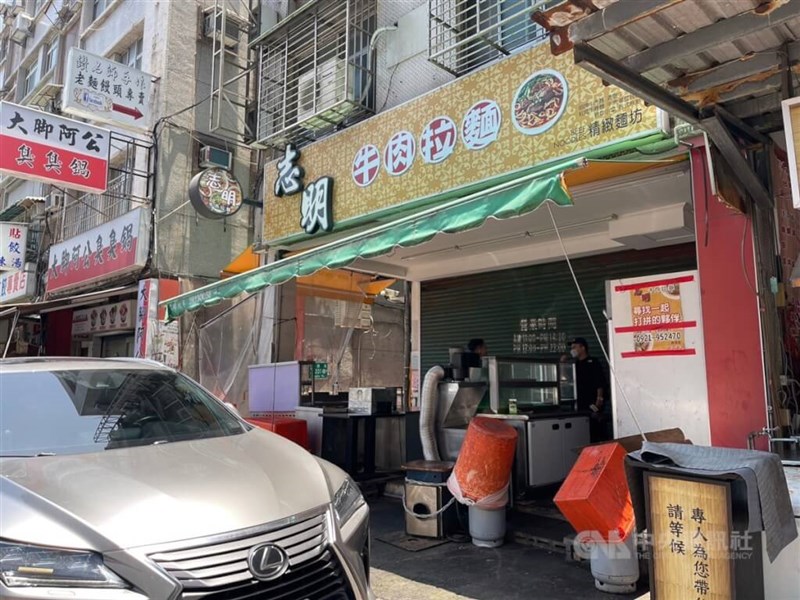 Taipei, June 5 (CNA) A popular beef noodle restaurant in Taipei's Beitou District temporarily closed one of its branches on Monday after an employee was caught on video wringing a wet rag into a pot used to cook noodles.
The Beitou-headquartered Zhiming Beef Noodles' restaurant in Shipai sparked an uproar after a deliveryman posted a video on the internet Sunday showing an employee wringing out a used rag into a pot of water used to cook noodles.
Faced with a torrent of criticism, the restaurant chain apologized for the incident in a statement on Monday, saying the incident was caused by the personal negligence of the employee in question.
The Shipai branch has been temporarily closed to strengthen internal employee education and training, according to the restaurant owner surnamed Hsu (許).
Hsu said the restaurant has encountered no food safety-related issues in the 30 years since it has been in business but pledged to beef up internal controls and training to regain consumer trust.
The Taipei Department of Health, meanwhile, said it sent inspectors to the restaurant on Monday only to find that it was closed.
The department will conduct an on-site inspection after the restaurant reopens.
It could be fined anywhere from NT$60,000 to NT$200 million (US$1,953-US$6.5 million) if there are any further breaches of food safety and hygiene regulations, according to Chen Yi-ting (陳怡婷), head of the department's Food and Drug Division.