CORONAVIRUS
/
Taiwan to stop COVID-19 rapid test kits to overseas arrivals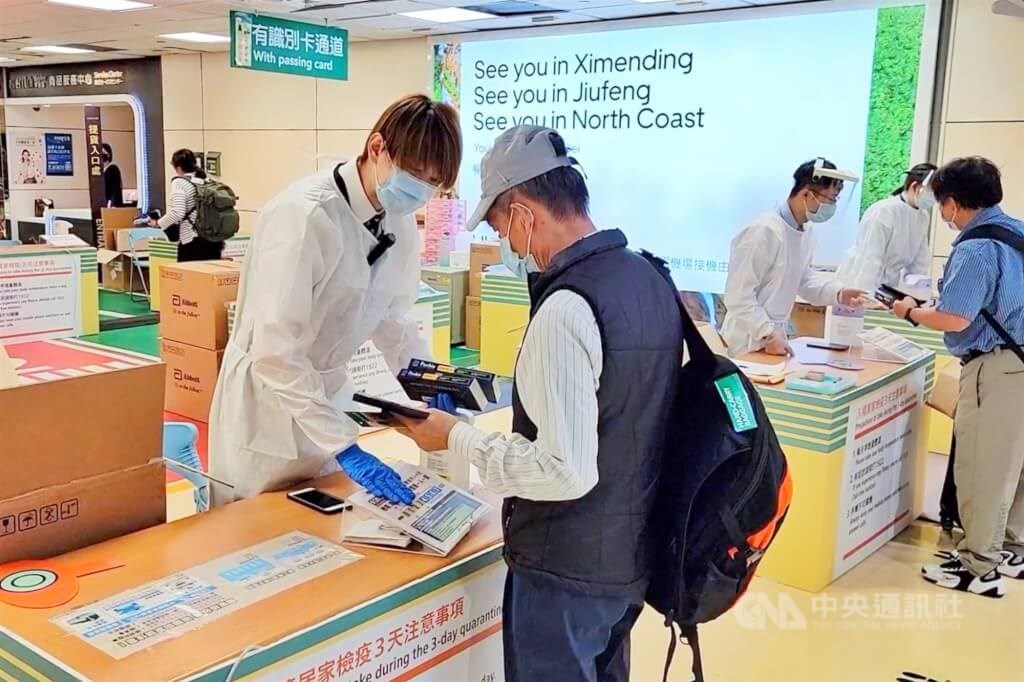 Taipei, Feb. 20 (CNA) The Central Epidemic Command Center (CECC) announced Monday that Taiwan will no longer distribute rapid antigen test kits for COVID-19 to overseas arrivals and close contacts of confirmed COVID-19 patients starting March 1.
The decision to stop distributing the test kits, which have been free for arriving travelers, was made in view of current domestic and global epidemic trends, the CECC said.
Since Feb. 7, people flying into Taiwan have received a single at-home rapid test kit, while close contacts of confirmed COVID-19 patients have also been issued one for free by local health authorities.
Before then, four kits were issued to arriving travelers to help them check their health during a seven-day self-health monitoring period and ensure that they were COVID-free before leaving the place where they were staying.
On Feb. 7, however, Taiwan said it would no longer require overseas arrivals to take COVID-19 rapid tests during the seven-day period.
The CECC said members of the public who needed rapid antigen tests could still easily purchase them through various channels, including pharmacies, convenience stores or supermarkets.
Although the domestic COVID-19 situation has been gradually improving, there is still a risk of community transmission, the CECC said, and it reminded people to abide by epidemic prevention regulations, maintain good personal hygiene, and cover their mouths when coughing.
The CECC also urged people to get vaccinated against the disease to improve their protection against severe illness and death.
Related News
● Taiwan's eased indoor mask mandate takes effect Feb. 20
Feb. 20: Taiwan reports 12,060 new COVID-19 cases, 44 deaths
Feb. 14: Taiwan to reopen to independent travel from HK, Macau from Feb. 20
Feb. 6: Taiwan begins phasing out Pfizer-BNT as first vaccine shot for minors
Feb. 2: Taiwan's ACIP head predicts regular COVID-19 vaccines won't be necessary
Jan. 18: Expert predicts new wave of COVID subvariants to come, peak in March
Latest COVID-19 rules
● COVID-19 testing for overseas arrivals dropped from Feb. 7 (2023)
● Revised protocol for hospital visits from Dec. 10

● Taiwan to stop paying COVID medical fees for certain foreign nationals
● Taiwan to remove weekly arrival cap on Dec. 10
● Taiwan cuts COVID isolation to 5 days, lifts workplace vaccine mandates (Nov. 14)
● Taiwan to further ease border rules for China, Hong Kong, Macau residents
View All