Taiwan search and rescue team deployed to Turkey's Adiyaman Province
Adana, Turkey/Taipei, Feb. 8 (CNA) The first of two Taiwanese search and rescue teams has arrived in Turkey and will soon begin searching for survivors of the recent magnitude 7.8 earthquake after reaching their destination in Adiyaman Province, members of the team told CNA.
Via messaging apps, members of the 40-person team said they were anxious to get to work after spending nearly all day Tuesday on a circuitous journey into the disaster-hit region in the southeastern part of the country.
After arriving in Istanbul, the group waited four hours for their connecting flight due to heavy air traffic in the southeastern city of Adana, where they needed to check in at a United Nations-run disaster response center.
From there, their initial plan to take a military jet to Hatay Province on the border with Syria was changed at the last minute, and they were asked to board buses and trucks for a six-hour journey to Adiyaman Province.
Also complicating matters was the state of the roads. Some portions of highway had been damaged by the earthquake, while a recent snow had created slippery conditions that slowed traffic and more than doubled their travel time.
"Search and rescue work is like responding to a fire," rescue worker Hsu Yu-wen (許郁文) said of the situation, adding that the rescue team felt "anxious and helpless" at being so close to the disaster zone but still unable to help.
Travel to the disaster-hit region was even more complex for members of the media and civilians, many of whom were hoping to reunite with family members affected by the earthquake.
At Istanbul airport, flights to the country's southeast were delayed by more than five hours on Tuesday due to a combination of poor weather and heavy air traffic.
A Turkish reporter, who wished to be identified by her first name Hana, said that while she had been sent by her employer to cover the earthquake, she was constantly thinking of her own grandmother, whose house had been damaged and who was still without electricity and running water.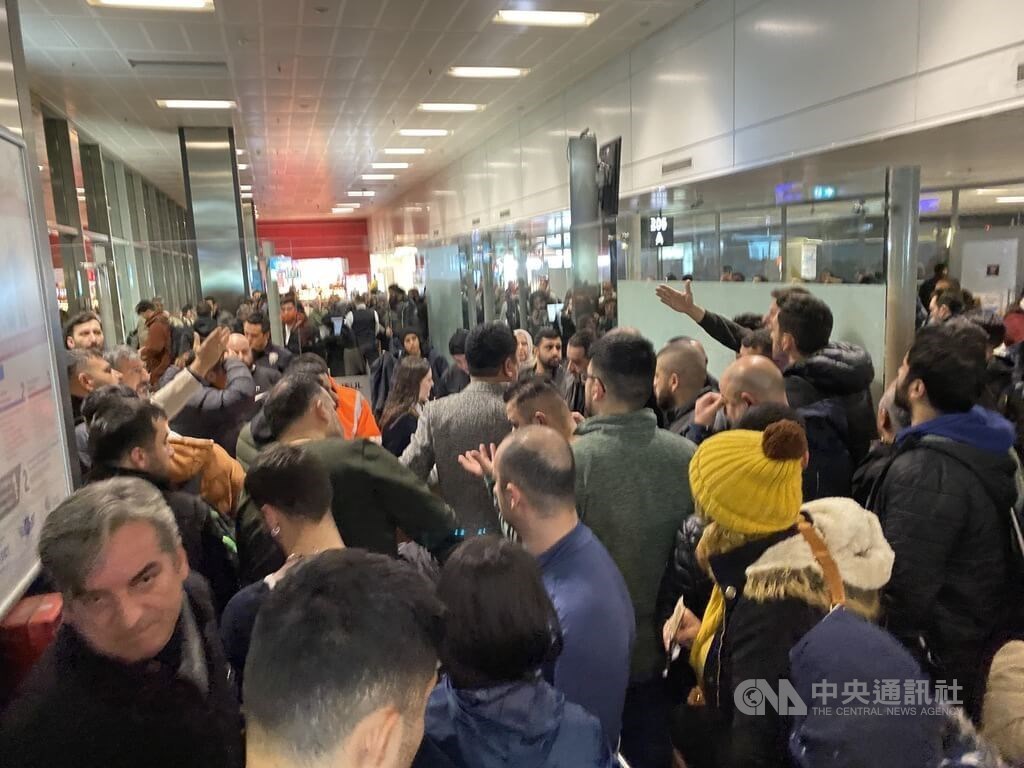 The epicenter of Monday's magnitude 7.8 earthquake, which struck at 4:17 a.m. local time, was located in Gaziantep near the Turkish-Syrian border.
The earthquake is the largest to hit Turkey since 1939, according to Turkish President Recip Erdogan.
As of late Wednesday morning Taiwan time, more than 7,900 people were confirmed to have been killed in the quake, including 5,894 people in Turkey and 2,032 in Syria.
The World Health Organization has estimated that the death toll may ultimately rise to above 20,000.