CORONAVIRUS
/
Taiwan to drop COVID-19 testing for overseas arrivals from Feb. 7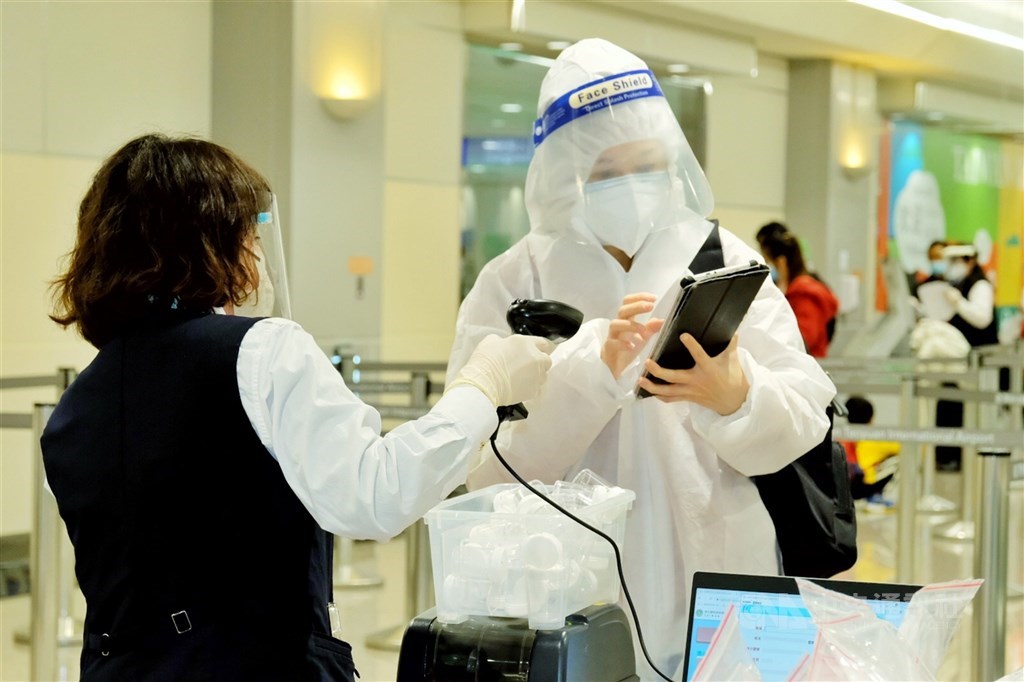 Taipei, Feb. 1 (CNA) Overseas arrivals observing Taiwan's seven-day self-health monitoring period will no longer be required to take COVID-19 rapid tests from Feb. 7, the Central Epidemic Command Center (CECC) said Wednesday.
As a result of the eased testing rules, the CECC said those arriving in Taiwan on or after Feb. 7 would only be given a single at-home rapid test kit, instead of the current four.
Under the new rules, arrivals will only need to take an at-home rapid test when they develop suspected COVID-19 symptoms during the self-health monitoring period, according to the CECC.
Update: Taiwan to stop COVID-19 rapid test kits to overseas arrivals in March
Currently, the CECC asks those arriving at Taiwan's airports or seaports from overseas to take a rapid test on the day of arrival, as well as produce negative result from within the last 48 hours if they wish to leave their residence during the self-health monitoring period. 
Although the test requirement will be lifted, travlers who arrive in Taiwan on or after Feb. 7 will still have to follow other restrictions introduced on Oct. 13, 2022, which can be found here.
Also Wednesday, CECC spokesperson Chuang Jen-hsiang (莊人祥) said that the World Health Organization (WHO) was expected to downgrade its COVID-19 alert level at a meeting in late April.
In Geneva on Monday, the WHO opted to maintain its highest COVID-19 alert level, saying it continued to constitute a public health emergency of international concern.
However, the WHO did note that this was likely a "transition point" for the pandemic.
Chuang also said that Taiwan was working toward downgrading COVID-19 from a Category 5 to a Category 4 communicable disease by May or June.
The CECC official noted that Japan and the United States have decided to lift their national COVID-19 emergency declarations in the first half of May.
Under Taiwan's Communicable Disease Control Act, diseases with a Category 5 classification -- such as the Ebola virus and MERS-related coronavirus -- require the government to formulate "preventive and control measures or preparedness plans" due to their potential to have a "substantial impact" on the health of the population.
Meanwhile, Category 4 communicable diseases, such as severe complicated influenza, only require "monitoring of their occurrence or implementation of preventive and control measures," according to the act.
View All