Break-up date proves lucky number for lotto winner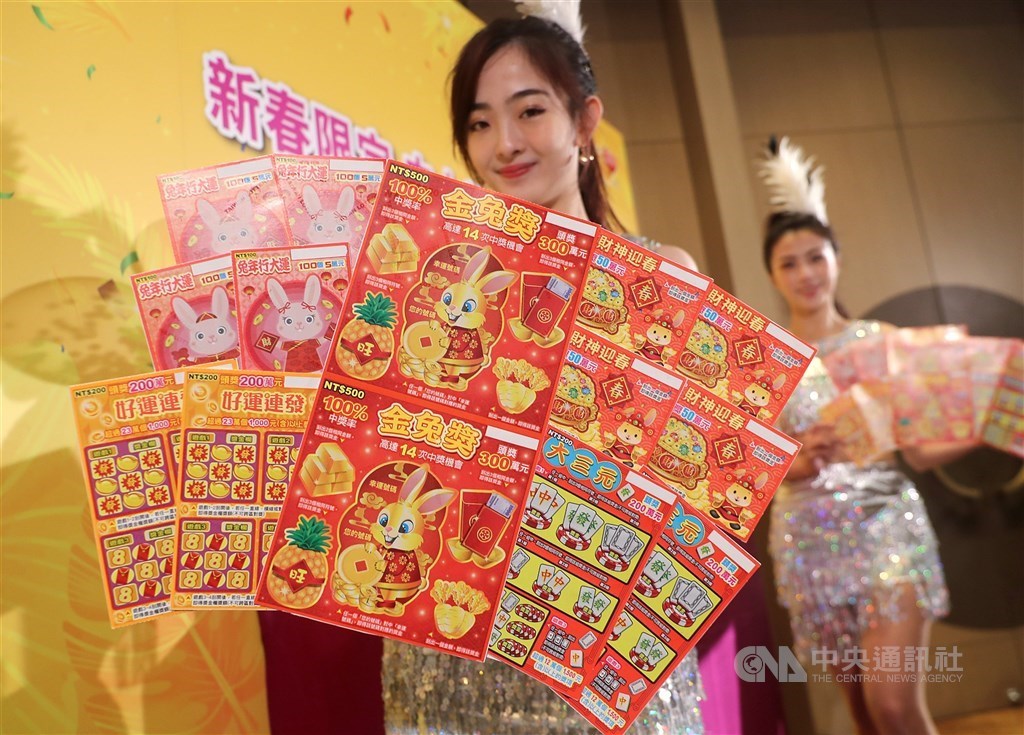 Taipei, Jan. 29 (CNA) A man who recently broke up with his girlfriend won a NT$1 million (US$33,000) scratch lotto prize during the Lunar New Year after choosing a ticket that reminded him of the date he and his ex girlfriend separated, according to Taiwan Lottery Co. on Sunday.
Citing the lotto shop owner in Taoyuan's Zhongli District, the company said the winner, a man in his 20s, decided to buy the tenth ticket because he broke up with his girlfriend on Jan. 10 and was still sad.
The man, who was with two friends, said he was grateful for their companionship when he was down, adding that he is going to treat them to "a night of singing" after the win.
The scratcher was part of the "NT$20 million Super Red Envelope" game, a limited-time offer from Taiwan Lottery to celebrate the Jan. 20-29 Lunar New Year holiday.
The scratch lottery cards, which cost NT$2,000 each, offer seven top prizes of NT$20 million, 10 second prizes of NT$2 million plus a Mercedes Benz sports utility vehicle, and 850 third prizes valued at NT$1 million each.
Among other recent winners was a man in his mid 30s, who pooled money with three friends to buy tickets at a lotto shop in Taipei's Zhongzheng District, according to the company.
The man volunteered to pick the lottery ticket because he was born in the year of the rabbit and 2023 is also the Lunar New Year of the Rabbit, winning NT$1 million, it said.
In Taichung's Daya District, a 35-year-old woman suggested to her friends that they should pool their money to buy a ticket, winning NT$1 million, the company said.
The woman suggested visiting a particular lotto shop because another NT$1 million winner bought a ticket at the same store earlier, and she felt that "God of Wealth had not gone far," Taiwan Lottery Co. said.