CORONAVIRUS
/
28% of travelers from China COVID-positive on first day of border testing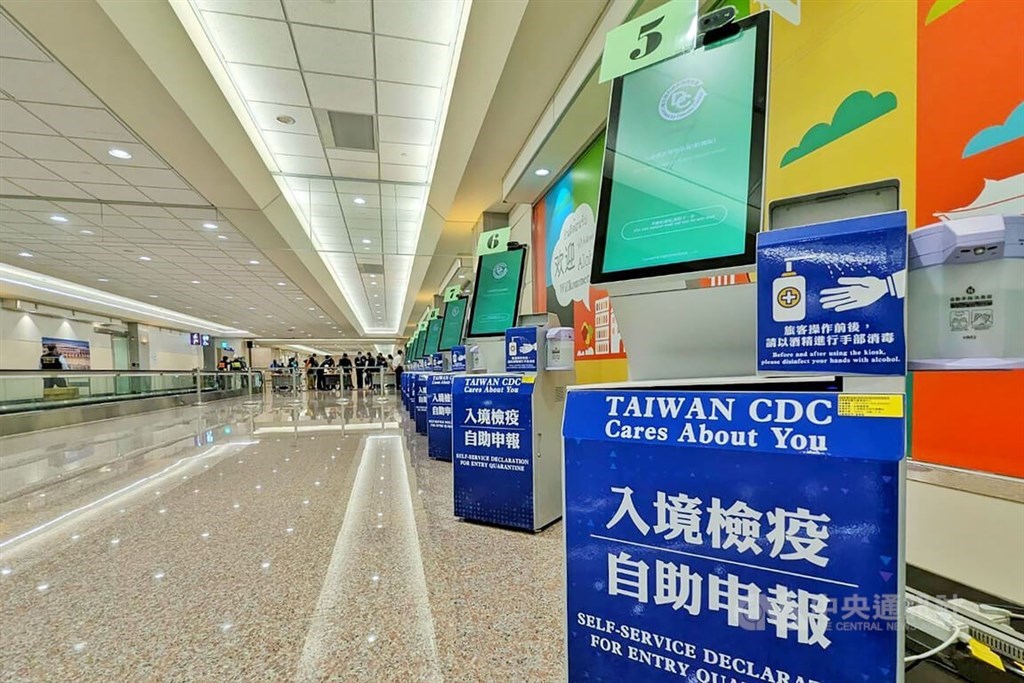 Taipei, Jan. 2 (CNA) Over one quarter of the more than 500 travelers who arrived in Taiwan from China and were tested for COVID-19 under new border measures on Sunday returned positive results, according to the Central Epidemic Command Center (CECC).
The CECC announced last week that it would require travelers from China to undergo a saliva-based PCR test when arriving in Taiwan from Jan. 1, in light of that country's ongoing COVID-19 surge.
The policy applies to people on flights from four Chinese cities -- Beijing, Shanghai, Chengdu and Xiamen -- that currently have direct services to Taiwan, as well as citizens arriving in Taiwan's outlying Kinmen and Matsu islands from Xiamen.
On Sunday, the first day of the new testing policy, 146 of the total 524 arriving travelers from China at Taoyuan International Airport tested positive for COVID-19, equivalent to a 27.8 percent positivity rate, the CECC said.
In an interview on Monday, CECC spokesman Chuang Jen-hsiang (莊人祥) said it was hard to determine whether Sunday's positivity rate would be higher, lower, or more or less representative of what will be seen in the coming weeks.
However, Chuang said he hoped the policy would have a deterrent effect, by convincing people traveling from China not to board a flight if they have COVID-19 symptoms.
Under the policy, travelers who test positive will be required to begin a five-day period of isolation if they have mild or no symptoms, while those with more serious symptoms will have to call the 1922 hotline to arrange for transportation to a hospital.
According to Chuang, the CECC plans to conduct genome sequencing on samples taken from around 20 travelers who arrive from China and test positive each day, in order to better understand the COVID-19 variants circulating in each of the four cities of origin.
The new testing policy primarily targets returning Taiwanese citizens and Chinese nationals traveling to Taiwan on business, for study or to visit their families, as Chinese tourists are still banned from entering Taiwan.
It is tentatively set to expire on Jan. 31.
Update
Jan. 31: Taiwan to lift COVID-19 testing on travelers from China from Feb. 7
View All