More than 141,000 free flu shots administered on first day of rollout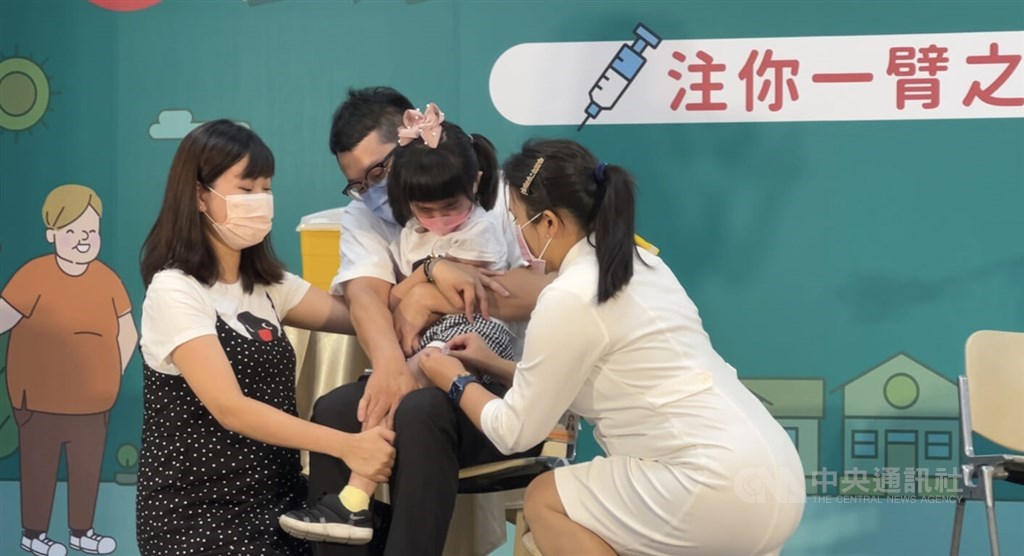 Taipei, Oct. 2 (CNA) More than 141,000 people in Taiwan received a flu shot on Saturday, when the government launched this year's free vaccination program, which was a 14 percent increase from the previous year, the Centers for Disease Control (CDC) said Sunday.
CDC Deputy Director-General Chuang Jen-hsiang (莊人祥) said the number was higher this year probably because there was less conflict with the administration of COVID-19 vaccines.
Last year, when people were being vaccinated against COVID-19, they were advised to wait at least seven days before getting a vaccine against another disease, Chuang said at a regular press briefing.
This year, however, the CDC has said that flu shots can be given at the same time as other vaccines, including COVID-19 vaccines, but not on the same limb.
On Saturday, 141,075 people in the eligible categories received free flu shots, in the first phase of the government's free vaccination program, Chuang said, urging eligible persons to get the shots as soon as possible.
The flu vaccination program is being implemented in two phases, starting with minors 6 months old to senior high school level; seniors aged 65 and over; medical workers; people with high-risk, chronic, rare, or serious diseases or severe injuries; pregnant women; parents of babies under 6 months old; and employees at preschools and childcare centers.
In this first phase, the free vaccines are also available to nursing home residents and workers, medical and public health personnel, people working in the poultry and livestock farming sector, and animal quarantine personnel, the CDC said.
The second-phase rollout of the free flu vaccine will begin Nov. 1 and will include people aged 50-64, the CDC said, adding that a total of 6.3 million shots are available for the entire program.
During the 2022 flu season in Taiwan, 3-4 million infections are expected, according to Huang Li-min (黃立民), president of the Infectious Diseases Society of Taiwan.
People eligible for the free flu vaccine are advised to make an appointment at a hospital or clinic, the CDC said, adding that relevant information can be obtained on its website, at local health departments, or via the government's 1922 health hotline.
Related News
Oct. 2: Taiwan's domestic COVID-19 cases continue to surge
Oct. 1: Free flu vaccination program begins; 6.3 million doses available
Sept. 20: CECC cautions of dual threat from COVID-19, flu this winter